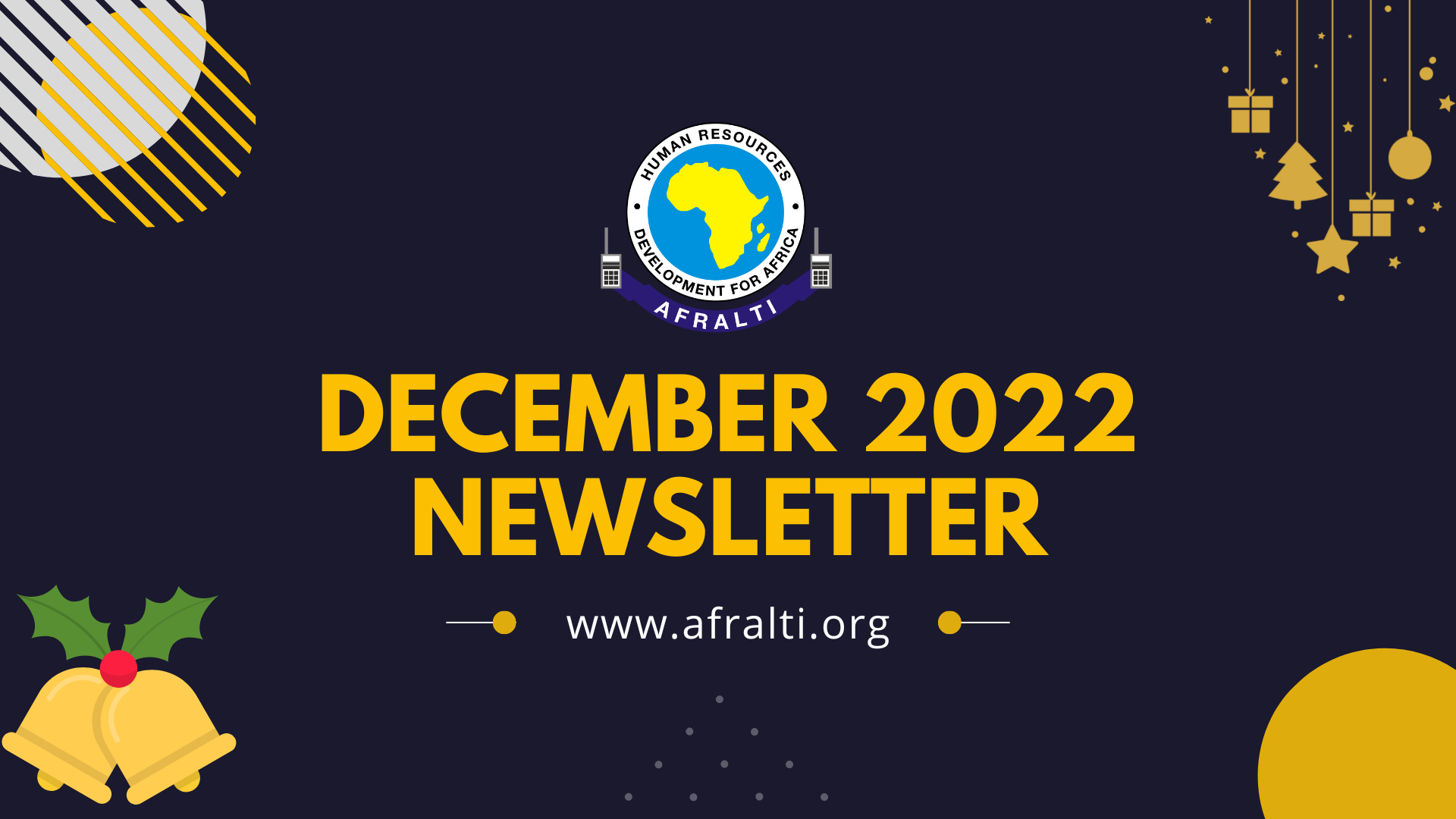 ---
---
This research report has been prepared for the International Telecommunication Union (ITU) by the project team of African Advanced Level Telecommunications Institute (AFRALTI), Kenya in collaboration with Kobe Institute of Computing, Japan. The study aimed to assess market resilience in emerging digital economies with a case study of Kenya during the COVID-19 pandemic in line with ITU's Connect2Recover Research Competition 2021/2022 whose goal is to improve research focus on rebuilding developing economies better through affordable and reliable broadband connectivity. Thematic areas explored for market resilience focused specifically on various aspects of emergency communications and performance statistics based on reports from the Communications Authority (2018-2021)
." Read more
"We are very delighted to be an academia partner of the Smart Africa Alliance and believe that the partnership will extend AFRALTI's capacity building and research footprint to the government and private sector membership of the Smart Africa Alliance. As Smart Africa Academy's and AFRALTI's visions converge, we are positioned to deliver programs that are geared to address the current and future digital skills gap amongst the membership of the alliance in particular and the African population at large
." Read more
AFRALTI PLEDGES TO ITU PARTNER2CONNECT DIGITAL COALITION
The Partner2Connect Digital Coalition is a multistakeholder alliance launched by ITU in close cooperation with the Office of the Secretary-General's Envoy on Technology, and in line with the UN Secretary-General's Roadmap for Digital Cooperation, to foster meaningful connectivity and digital transformation globally, with a focus on but not limited to hardest- to-connect communities in Least Developed Countries (LDCs), Landlocked Developing Countries (LLDCs) and Small Island Developing States (SIDS). Read more
AFRALTI IS NOW AN APPROVED COMPTIA DELIVERY PARTNER
The Computing Technology Industry Association (CompTIA) is a leading voice and advocate for the $5 trillion global information technology ecosystem; and the estimated 75 million industry and tech professionals who design, implement, manage and safeguard the technology that powers the world's economy. Read more
AFRALTI CAREER TALKS ON THE GO
As part of AFRALTI's mandate to provide quality training, consultancy and advisory services to the ICT Sector in Africa, the institute has continued to embark on hosting monthly in-person and virtual career talks among high schools, colleges and universities in the region with an aim to create awareness on various courses offered by the institute and to also invite participation of students in AFRALTI activities.
Read more
A team from Mocambique Telecom (Tmcel) were hosted by AFRALTI in November as they benchmarked on Human Resource processes with different telecoms in Kenya. Read more
Follow the link above to view AFRALTI-1st April 2022-31st March 2023 Training Calendar.
---