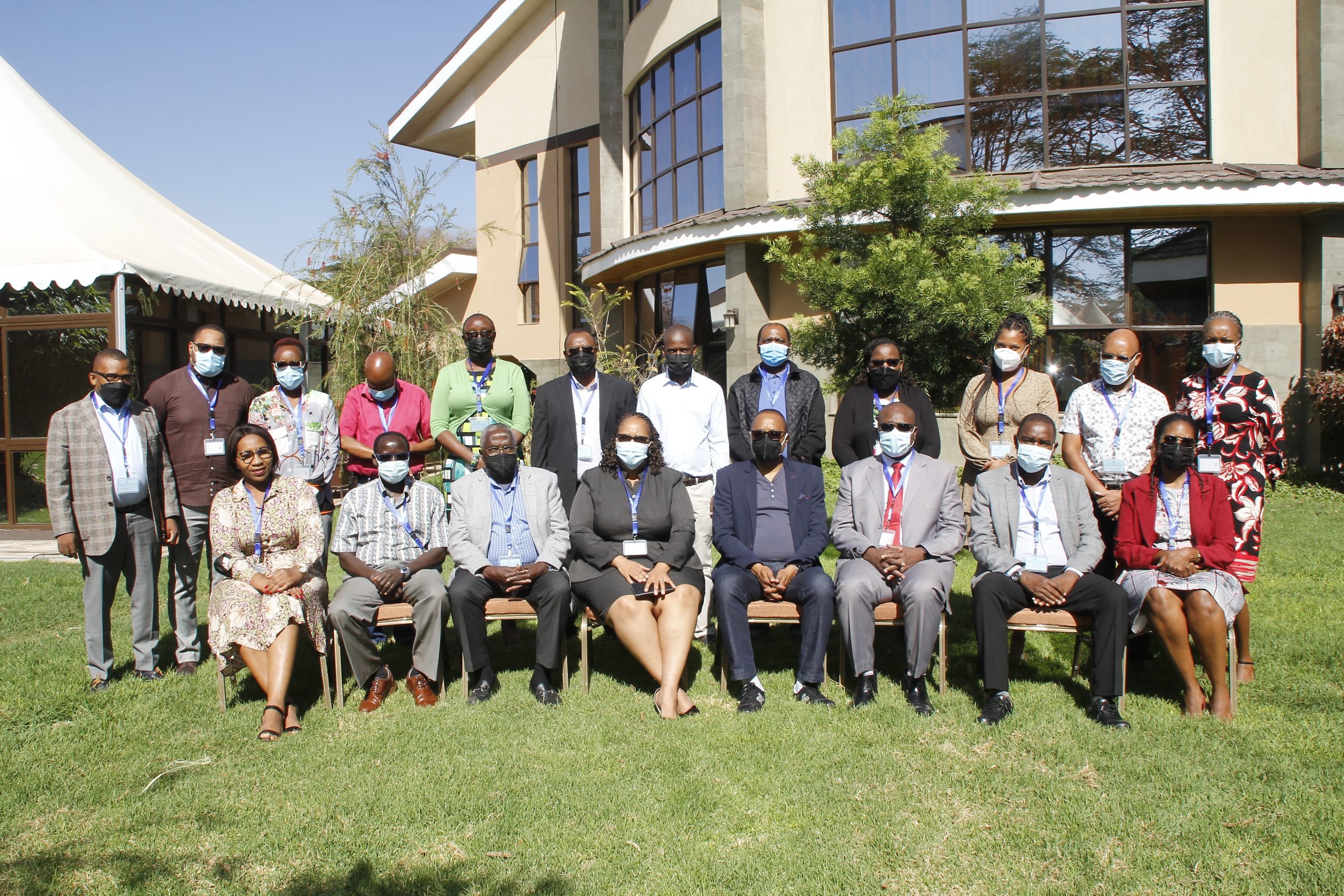 ---
---
In February 2022, AFRALTI Governing Council joint committees' convened in Naivasha, Kenya as the Institute deliberated on its 5-year strategic plan 2022-2027.
The workshop was opened by the Communications Authority of Kenya's Director General Mr. Ezra Chiloba who was represented by Mr. Matano Ndaro Director, Competition, Tariffs & market Analysis.
The joint committees constituted of delegates from AFRALTI member states namely; Kenya, Kingdom of Eswatini, Malawi, Mozambique, Tanzania, Uganda and Zimbabwe.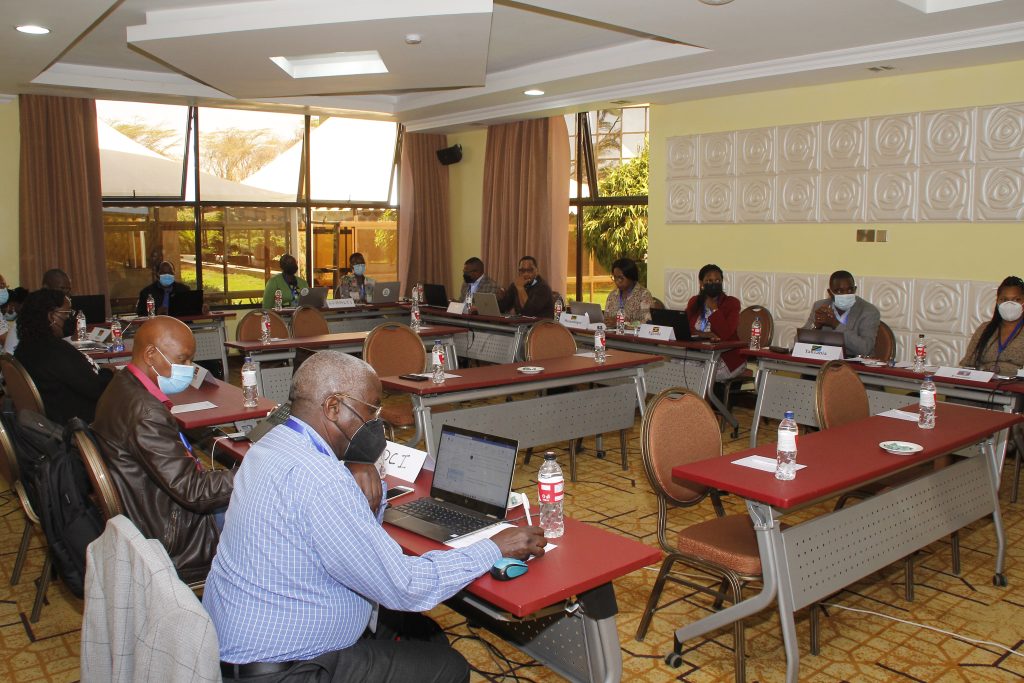 The committees reviewed the draft strategic plan which has three (3) key result areas; broken down into 11 strategic objectives, 44 strategic initiatives and subsequent outcome indicators and Key Performance Indicators (KPIs) to be achieved within the five-year planning period.
In March 2022, the draft strategic plan was then presented at the 63rd Meeting of the AFRALTI Governing Council which was held in Lilongwe, Malawi for review and approval.
As the Governing Council approved the AFRALTI 2022-2027 strategic plan, it was noted that there still exists a huge potential for the growth of the Institute in areas of consultancy, research and innovation.  The strategic plan seeks to fully exploit these areas to ensure that the Institute is self-sustaining and generates surplus operating income to support expansion of the Institute's programs.
---