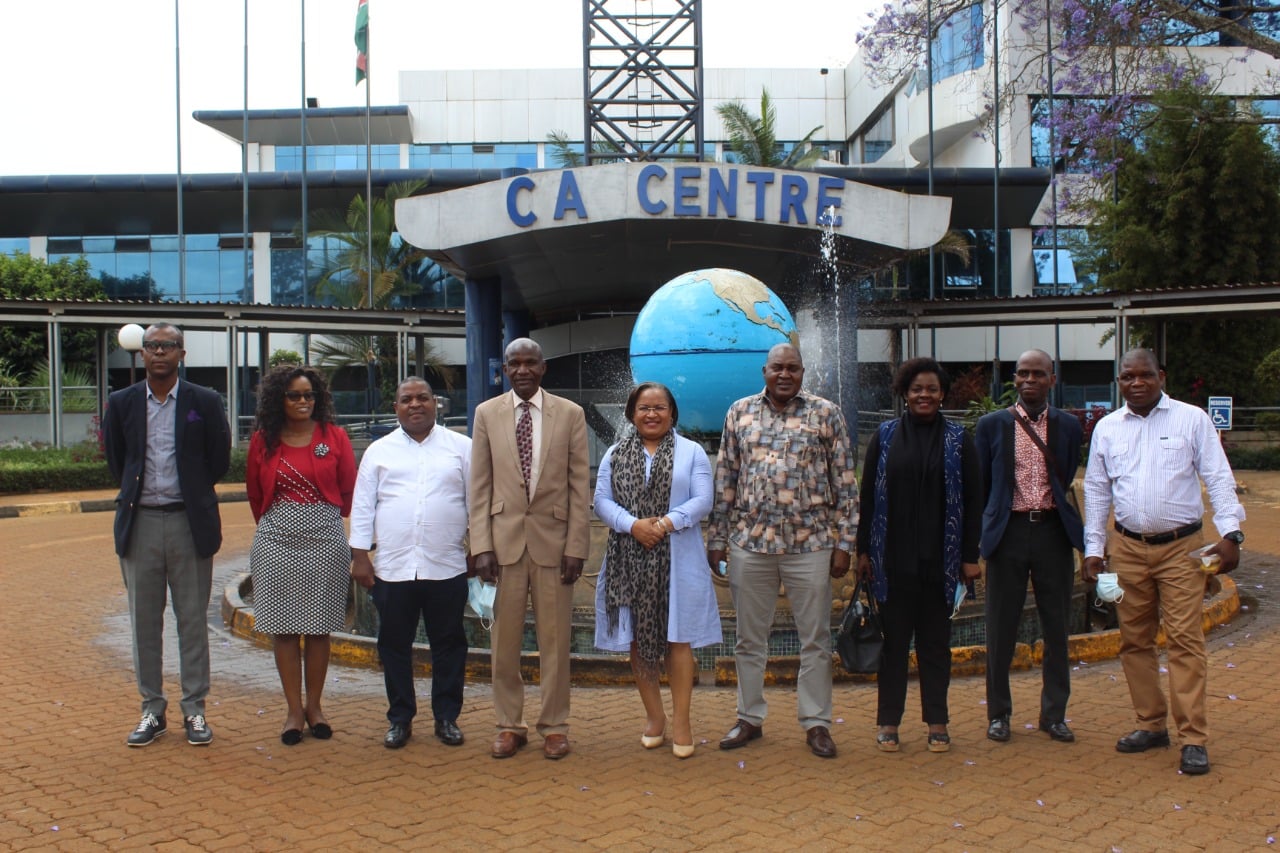 ---
---
A delegation from Autoridade Reguladora das Comunicações de Moçambique (INCM) the Postal and telecom regulator in Mozambique, led by the Head of Postal and Courier department Ms. Adrian Rafael, underwent a capacity building training at AFRALTI in September on National Addressing System.
The team had the opportunity of visiting the Communications Authority of Kenya- Postal Licensing and Compliance Division as a benchmark. During the visit, Mr. Geoffrey Tole of the Postal Licensing and Compliance Division shared the state of Kenya's Postal and Courier Service and the Authority's mandate and activities to promote and develop standards in the field of postal systems and services.
The Communications Authority of Kenya (CA) has over the years progressively implemented systems aimed at promoting communications systems of international recognition. The latest system being developed in line with the Authority's numbering and addressing mandate is the National Addressing System (NAS)
National Addressing System is a framework that provides for among others, naming and numbering of streets, numbering of properties such as buildings and parcels of land to facilitate identification and  the location of a parcel or dwelling on the ground.
INCM continues to build capacity among its staff on the importance and application of addressing systems which have a key role in understanding and managing economic connections and social conditions, especially in urban territories.
AFRALTI remains open to train more participants in the Sub-Saharan Africa in National Addressing System as developing countries need to learn from previous experiences and adapt solutions and techniques to their local contexts.
---