---
---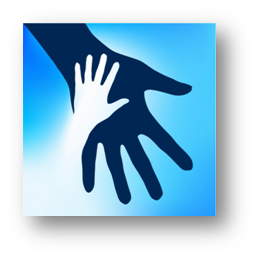 The Internet like electricity has brought myriad benefits that far outweigh its dangers. Correctly used children from the most underprivileged locations have opportunities comparable to those children in the developed economies. The Internet opens their minds to the whole world and they don't have to cocoon their innovation to only their restricted surroundings.
Online, children can play thought-provoking games, gain access to the best learning materials, write computer codes and games, collaborate with other children, get to know different cultures and people, create ideas on how make stuff on their own, and the list is endless. By embracing Internet, we are molding a future generation that none of us reading this can imagine what these children will soon be innovating for the world.
In my last parents' meeting, a number of parents stood to air their concerns about how the swimming classes were being handled. "The school needs to engage more qualified life guards for the total safety of our children," one parent commented while another lady raised concern that her child was once pushed by her classmate into a deep section of the swimming pool and had to go back home crying. "We've heard your views and indeed the safety of every child in this school is of paramount importance." The head teacher reassured the parents.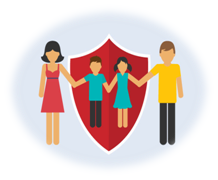 By simply allowing our children to be online without first guiding them on how to utilize the online resources is like throwing your child who has never attended a single swimming lesson into the sea and hoping that they will enjoy swimming. Unfortunately you will be drowning them! The Communications Authority of Kenya in partnership with AFRALTI identified the importance of educating the parents, organizations, and institutions dealing with children about the advantages as well as the pitfalls of the Internet through the COP programme. It is through such workshops that we get to know how to achieve the maximum benefits of the Internet.
In the past, it was easy to identify a change of behavior of child for instance getting home late or frequent disappearances from the home compound. That kind of behavioral change was distinct and every parent would easily identify it. "Disobedience breeds sorrow." Such would be the heavy words spoken over such children warning them of the horrible consequences of their errant behaviors. Today with pervasiveness of the Internet, we can easily lose our children right under our watchful eyes.
Parents must therefore play a very active role in taking care of our children online, as we embrace the online access of our children, we must endeavor to learn the associated dangers. Children get bullied by other children using social media platforms. By a click of a mouse your child could be watching a pornographic movie or horrible death scene that would traumatize and ruin their lives forever. Your child could also get radicalized on terrorism, swayed into weird spiritual ideologies, lured into unnatural sexual orientation, or get 'groomed' by a pedophile without leaving the doorstep of your house. Again in the comfort of your house, your child could get hooked up with drug users.
Though we have enough legal frameworks to comprehensively address the rights of children,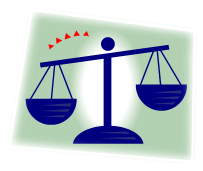 prevention is always better than cure. There's no level of punishment meted out to an offender that could restore our child's innocence. In Kenya there are about seven laws that directly address the rights and the protection of our children, namely: Children's Act, Sexual Offences Act (SOA), the Evidence Act, Films and Plays Act, Kenya Information Communications Act (KICA), Computer Cybercrime and Misuse Act, and most recently the Data Protection Act (DPA). Kenya has also ratified other International instruments like the UN-CRC for the welfare of our children.
"No violence against children is justifiable, and all violence against children is preventable." A United Nations study in 2006 concluded and as parents, care givers and the society at large, we must remember that everything we do must be done for the "best interest of the child".
The Author
Mr. Stephen Gachogu teaches Information Security, Assurance, and Governance at the African Advanced Level Telecommunications Institute (AFRALTI).
He holds a Master of Science degree in Information Systems from the University of Nairobi, Bachelor of Science degree in Computing and Information Systems from the University of Portsmouth, United Kingdom and a Diploma in Education.
Mr. Gachogu is a Certified Ethical Hacker, Certified Information Systems Auditor, Certified Computer Forensics Investigator(CHFI), Certified Secure computer User (CSCU). He also holds advanced certifications in computer networking namely, Cisco Certified Network Professional (CCNP), Cisco Certified Network Associate (CCNA), CCNA Security, and Cisco Networking Academy Instructor Trainer and is Certified EC-Council Instructor (CEI).
Email: sgachogu@afralti.org
Phone: +254 722 679 236
---