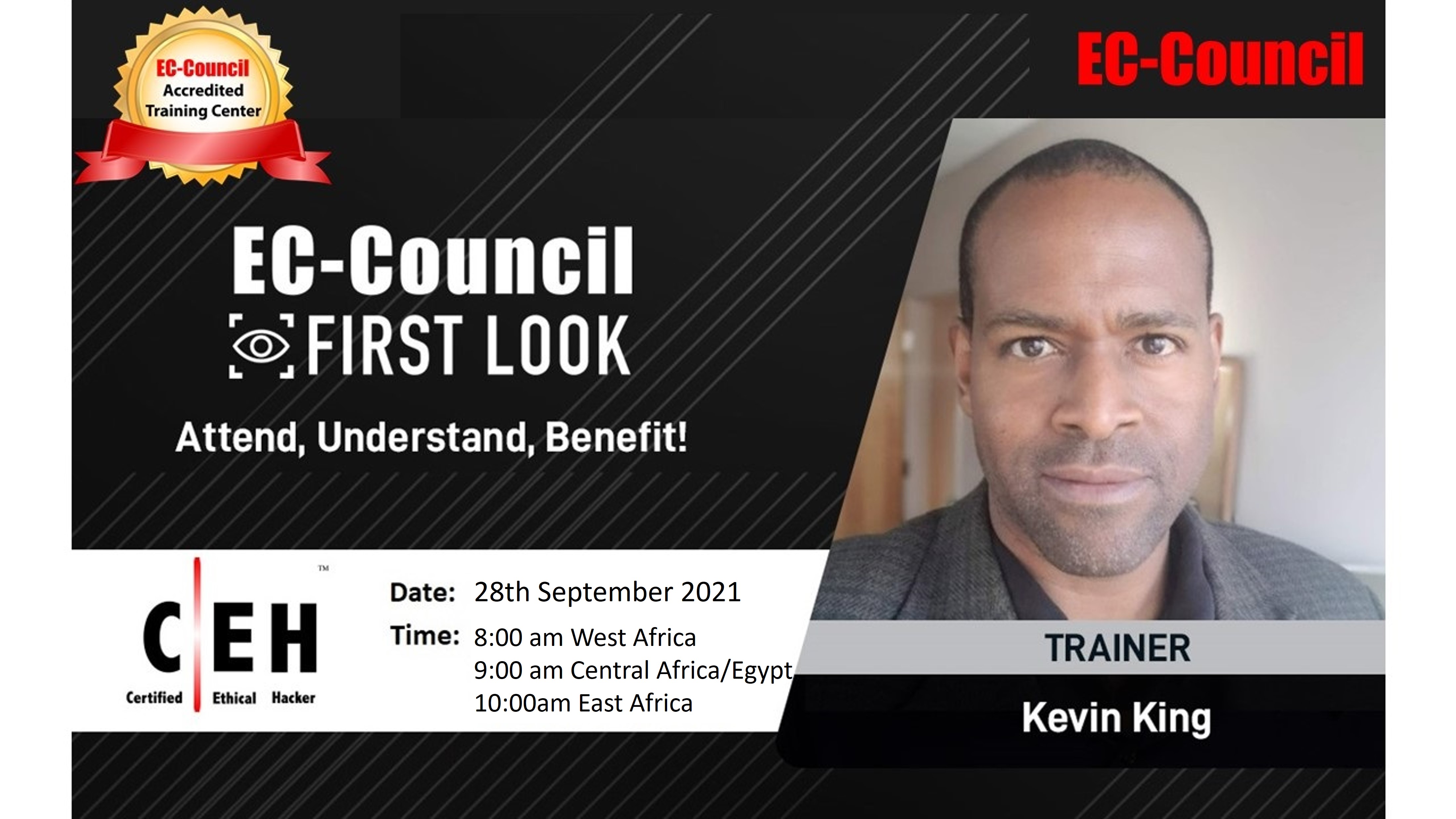 ---
---
AFRALTI is offering you a chance to advance your cybersecurity education, at no cost to you.
Join us for a FREE sneak peek at EC-Council's
Certified Ethical Hacker (CEH).
Attend this 3-hour First Look at the EC-Council's Certified Ethical Hacker (CEH) course and be treated to a technical deep dive of the most popular modules in CEH, complete with live lab demonstrations!
Come experience this FREE virtual event and get an overview of the following CEH topics:
The tactics and techniques of Certified Ethical Hackers
From the point of gaining access using multiple exploitation techniques and leveraging weaknesses in web applications and databases
In this fast-paced, comprehensive deep dive you will be introduced to methods of hiding information to include Steganography and the OWASP Top 10 attacks including attacking databases using SQL injection and gaining system level access to networks
And, much more!
Register Today for First Look at EC-Council's CEH!
Tuesday, September 28th, 2021
Time: 8:00 AM West Africa | 9:00 AM Central Africa/Egypt | 10:00 AM East Africa
Trainer: Kevin King
Kevin King From Director of IT, to managing help desks, to building and provisioning racks of servers, Kevin has worked to bring both the most highly available and stable technology to clients, and to connect that technology to the people who need and use it.
Kevin is well known to bridge the burgeoning implementation of high technologies in today's datacenters, with the people that need the services delivered. He specializes in the technical side as well as the people side; translating technobabble and l33t speak into regular English for his customers.
Specialties: Cisco Networking. Microsoft Networking. Microsoft Cloud Networking. Business Management.
Contact us for more information
training@afralti.org | +254 710207061
---