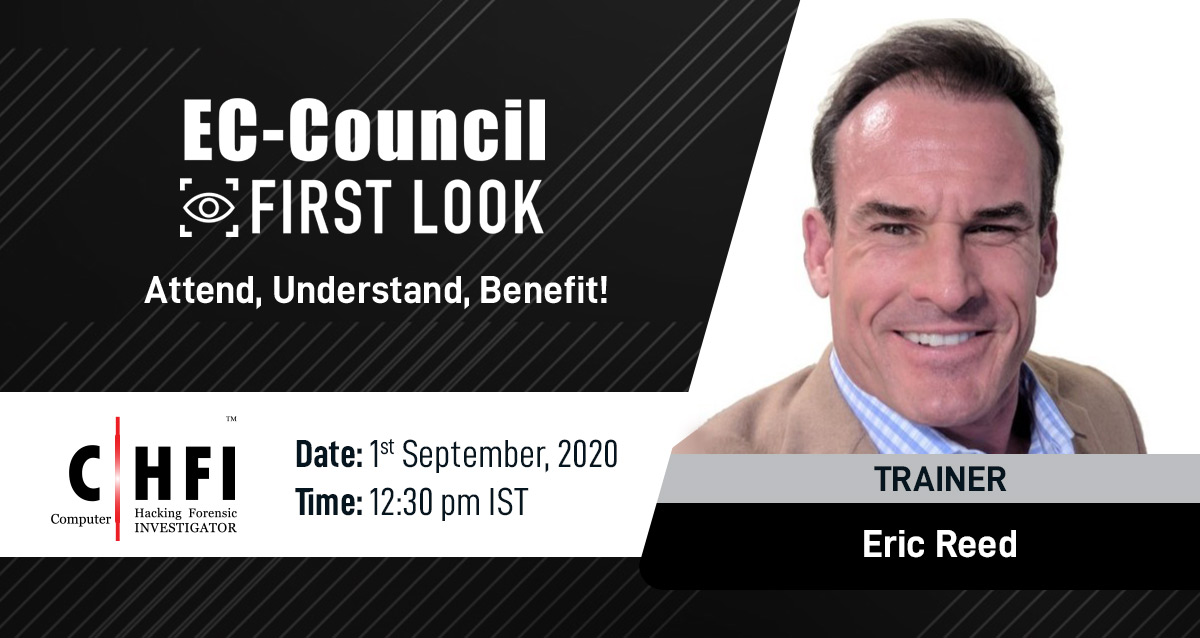 ---
---
Join us for a FREE sneak peek at EC-Council's
Computer Hacking Forensics Investigator (CHFI).
Attend this 3-hour First Look at the Computer Hacking Forensics Investigator (CHFI) course and be treated to a technical, deep dive of the most popular modules in CHFI, complete with live lab demonstrations!
Come experience this FREE virtual event and get an overview of the following CHFI topics:
Operating System Forensics – Understand how to collect and examine volatile and non-volatile data in a Windows machine, Discovering and Extracting Hidden Forensic Material on Computers, Extracting Information about Loaded Processes
Malware Forensics – Perform Static and Dynamic malware analysis, Perform Static Analysis of a Suspicious File, Dynamic Malware Analysis
And, much more!
Register Today for a First Look at CHFI!
Tuesday, September 1st, 2020
Time: 12:30 PM IST – Register Here
Registration Code: AAL
---