---
---
Master of Communications Management by eLearning (eMCM)
AFRALTI in collaboration with United Kingdom Telecommunications Academy (UKTA) and Buckinghamshire New University (BNU) is offering Master of Communications Management by eLearning (eMCM) with option of attending four seminars as listed below. eMCM is designed for people working in the following Sectors: ICT Regulators, Telecom Operators, ICT Policy Makers and Internet Service Providers and Broadcasters.
AFRALTI offers seminars as follows:
Legal, Regulatory, Policy & Environment of a Converged Society – was offered starting from 9th January 2015)

Project Management for ICT – to be offered starting from 10th April 2015

Human Capital Management and Development for Information Society – to be offered starting from 16th July 2015 and

Strategic Management for ICT – to be offered starting from 16th October 2015

These four modules can be completed whilst participants are in full time employment.
Once the participant has completed the four modules can register for dissertation for the completion of Master of Communications Management by eLearning (eMCM).
Optional seminars have been organized to help participants get blended learning and also be able to interact with other registered students across Africa. In 2015, seminars will be conducted in Lusaka, Nairobi and Lilongwe with the support of Regulators in respective Countries.
The participant would be required to be a degree holder with a minimum of three years working experience in ICT sector.
It will take one year and six months to complete eMCM at a cost of GBP3,000 (equivalent to US$5,010 at the current rate) tuition fee only for participants from AFRALTI member states.
Please fill the International student application form and submit electronically to the address below before or on 31st July 2015 for the Programme starting in January 2016, application fee is US$50.
Mr. Jonathan P. Mwakijele,
Programme Coordinator,
Email: Jmwakijele@afralti.org 
Related news
ITU Website – E‑education opportunities for Africa
UKTA Website – eMCM
Facilitators – Profile of eMCM Professors
UKTA & Bucks New University – SLA
Master of Laws in Information and Communications Technology Law (eLLM in ICT Law)
eMCM 2015 updates
The first seminar started today (9th January 2015) at AFRALTI as schedule, below are some of the photos taken during the seminar.
Project Management for ICT Seminar at AFRALTI, Nairobi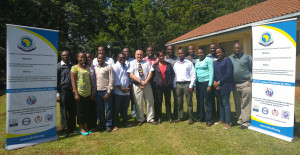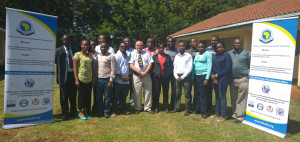 Picture 2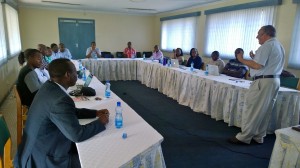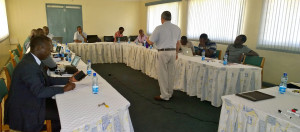 Project Management for ICT Seminar at ZICTA, Lusaka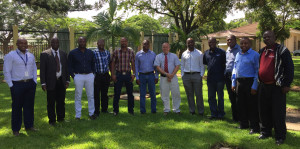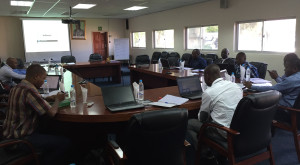 Project Management for ICT at Crossroads Hotel, Lilongwe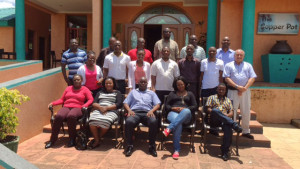 ---