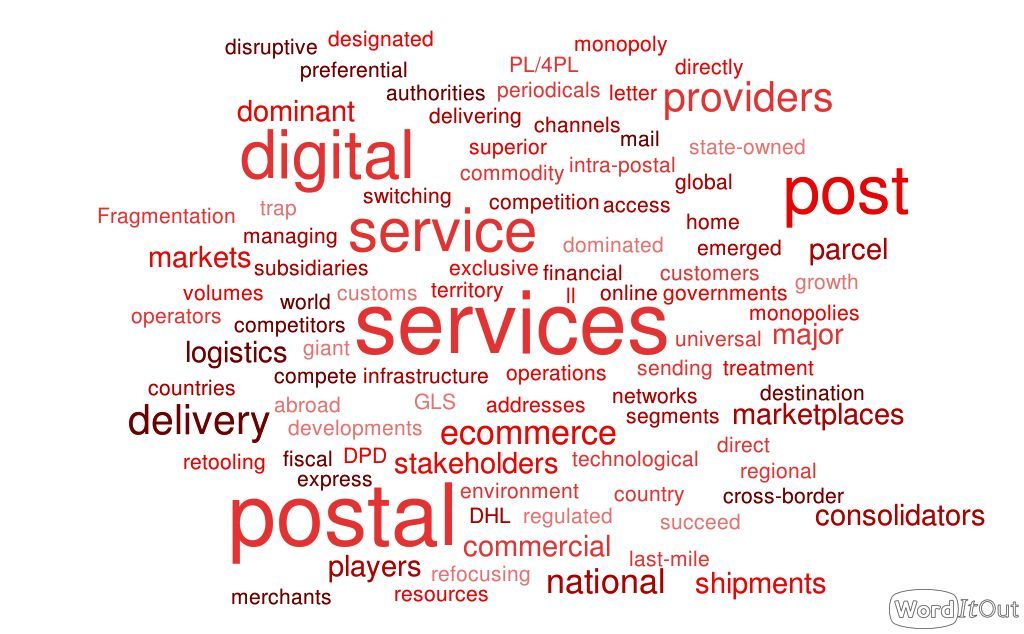 ---
---
The postal sector has been going through waves of change since the onset of the digital economy in the early 1990s and the response to these challenges can be characterized in three phases:
1990s-2005: Productivity and diversification which focused on automation and consolidation of operations in the context of significant re-regulation.
2005-2015: Digitalization which continued with automation with increased emphasis on building digital interfaces both with customers and with delivery workers.
2015 onward: Mind setting to Digital as a fundamental to all aspects of postal product offer and delivery.
Decline in Mail Volumes
Decline in mail volumes has accelerated, and although some recovery is expected, it is only a structural shift. Transactional mail will continue to fall, while direct mail may be more robust as it is seen as a way to break through 'consumer digital clutter'.
Digital Mind setting
There is opportunity for the sector to innovate, improve efficiency, reduce costs, and ultimately improve affordability of services. Specifically, an interconnection model is required between services to eliminate duplication of efforts and infuse efficiency. Further, with emerging technologies, there is need for postal sector to:  
Implement e-solutions for operational efficiency by leveraging emerging technologies such as Artificial Intelligence, Bigdata, Internet of Things, robotics among others.
Diversify products and add value to traditional products while focusing more on new market segments that have not been erstwhile served effectively in an efficient manner, including enhanced delivery to the home.
Improve service delivery efficiency including through strategic partnerships for extension of services in underserved areas including for effective last mile delivery logistics through interconnection arrangements.
Networks to become parcel led, resulting in changes in networks and sorting technologies'
Increased focus on delivery innovation to include focus on route consolidation, increased use of vehicles, dynamic routing, expansion of consolidated drop points, increased integration of e-commerce and mail into a single delivery flow
E-commerce
The growth rates of the last 12 months are unlikely to be sustained but there has been a structural shift to e-commerce. Innovation will need to center around information management, receiver preferences, intelligent routing, and inflight routing. The markets will be competitive, and posts will need to define a price-quality position in the high-volume parcel market segment.
Universal Access
To facilitate economic participation there should be increasing concern about universal access to broadband services and e-commerce delivery concurrent with mail. This will fast-track the digitalization of the Posts.
Postal retail
The divergence in postal retail models will continue. Three business models are recommended:
Logistics, where postal retail simply becomes service-point-based franchised agencies
Mixed provision of a range of services as an intermediary through a franchised network
Banking-led, driving the retail presence and other services are secondary
 Conclusion
Posts will continue to face significant changes to revenue streams. This will require innovation in operational processes and product offers, and customer management innovation will need to focus on restructuring operations
The Posts' competitiveness and relevance in the next two decades will rest on achieving these changes and aligning and implementing them within their social and regulatory context.
Author: Dr. Enock Kinara
Former Postmaster General, Postal Corporation of Kenya.
---