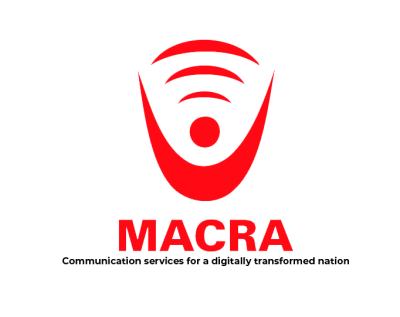 ---
---
REQUEST FOR EXPRESSION OF INTEREST (EOI)
ISSUE DATE: 10TH MARCH 2023
PROVISION OF CONSULTANCY SERVICES FOR THE DESIGNING, DEVELOPMENT, INSTALLATION, TESTING AND COMMISSIONING OF A RADIO FREQUENCY CONFORMITY AND INTEROPERABILITY (C&I) LABORATORY
REF. NO: MACRA/IPDC/TEL-C&I/2023/03/05
INTRODUCTION
Malawi Communications Regulatory Authority (MACRA) was established under Section 3 of the Communications Act, 1998 of the Laws of Malawi to regulate the country's communications sector. MACRA now draws its mandate from the Communications Act of 2016 to regulate and monitor the provision of communications services and ensure that, as far as it is practicable, reliable, and affordable communications services are provided throughout Malawi.
To carry out this mandate effectively and efficiently, MACRA intends to establish Radio Frequency Conformance and Interoperability (C&I) Laboratory in the country. The establishment of the lab, as the first within the sub-region, provides an enormous opportunity for the advancement of telecommunications services across the region and the continent, besides protecting consumers from the harmful effects of unsafe telecommunication equipment.
The C&I lab will also be a revenue generation avenue for the Authority through commercial walk-in device tests, consultancies, and an Innovation Centre for experimental tests from tertiary science students' projects.
OBJECTIVES OF THE ASSIGNMENT
The main objective of the Radio Frequency (RF) C&I is to ascertain that all electronic communications components, devices, and systems meet the highest standards of quality and performance. By adhering to the standards, the consumers' rights will be protected by ensuring the health & safety of the public from dangerous equipment within the communications ecosystem. In a such way, there is avoidance of interference while promoting interoperability. This is also aimed at protecting the public as well as network operators from poor quality of services caused by terminal equipment which does not meet public telecommunications network interface requirements.
The implementation of the RF C&I lab would assist in but not be limited to:
provides testing and certification services for products to ensure they meet industry standards for radio frequency (RF) operations.
ensuring that products adhere to various standards that are set by various regulatory bodies to meet public health and safety requirements.
ensure that products are interoperable with other products and systems.
provides a range of services, such as testing for compliance with RF standards, testing for RF interoperability, RF validation, and RF certification.
Support for research and development
Support in the delivery of Quality-of-Service devices
provides training and consulting services and turns it into sources of income.
eliminate harmful radio interference issues.
support in carrying out pre and post-market surveillance.
SCOPE OF THE ASSIGNMENT
The scope of this project shall include designing, developing, supplying, installing, testing and commissioning of Radio Frequency Conformity and Interoperability Laboratory which will assist the Authority to ascertain that Radio Frequency electronic communications components, devices, and systems meet the highest standards of quality and performance.
3.1. Specific Activities to Be Performed by The Firm
The firm shall carry out the following tasks: –
designing the RF C&I laboratory layout and systems, including the necessary equipment and materials
Supplying and installation of the laboratory equipment, systems and materials
Testing all the Radio Frequency C&I laboratory equipment and functions to ensure proper functioning.
Commissioning of the RF C&I laboratory
Providing training to the staff and personnel working in the RF C&I Laboratory
4.0. TECHNICAL REQUIREMENTS
The RF C&I Lab must perform the following functions:
the capability to conduct tests and certification of mobile phones and other radio products using a range of RF standards, including but not limited to, GSM, UMTS, LTE, 5G, Bluetooth, Wi-Fi, ZigBee, and others.
must be able to test and certify mobile phones and other radio products for both short-range and long-range communications.
must have the ability to measure and analyze RF signals for various purposes, such as determining the power, bandwidth, and other characteristics of the RF signal.
must have the capability to measure the interference levels between products that use different RF standards.
must be able to validate the interoperability of products that use different RF standards.
must have the capability to measure and analyze the performance of products when operating in different environments.
The RF and functional testing should be according to TS 34.121, TS51.010 and TS 36.512 standards.
must have the capability to certify products for regulatory compliance.
The complete set up of equipment to be used in the lab should where applicable, be capable of measuring User Terminal to Network Interface (UTNI) parameters and performing Conducted and Radiated emission testing.
QUALIFICATION REQUIREMENTS OF THE FIRM
5.1 Firm's Experience
The firm shall demonstrate the possession of experience, capacities, and abilities. To qualify for consideration, the firm must meet the following criteria: –
The Consulting firms should have relevant knowledge and experience in the Conformity and Interoperability Laboratory Projects implementation particularly technical, operational, and regulatory aspects of successfully implementing Radio Frequency C&I Laboratory.
Consulting firms should provide information indicating that they are qualified to perform the services (brochures, description of similar assignments, experience in similar conditions, availability of appropriate skills among staff, CVs etc.)
5.2 Qualification of key experts and their experience 
The firm shall have at least five (5) key staff including the team leader (lead consultant) demonstrating possession of experience, capacities, and abilities as follows: –
The key staff shall have a minimum of a university degree in any of the following: – Electrical engineering, Telecommunications Engineering, computer science, or a related field from recognized institution.
The key staff shall be competent and possess experience in the execution of RF Conformity and Interoperability Projects and operations.
Key staff shall have a minimum of five years of experience in designing, developing, installing, testing and commissioning of radio frequency C&I laboratories.
Knowledge of the Telecommunications Sector and the mandate, duties and functions of the Malawi Communications Regulatory Authority
Descriptions and details of previous similar assignments undertaken for other clients.
Ability to impart knowledge and skills to MACRA staff in technical and operational aspects of RF C&I.
        6. SELECTION OF CONSULTING FIRM
Expressions of interest will be evaluated in accordance with the Public Procurement and Disposal of Public Assets Act of 2017 and its subsidiary legal framework. Participation is open to all eligible bidders.
A shortlist of a maximum of six (6) consulting firms shall be invited to submit technical and financial proposals to the Authority.  The successful consulting firm shall be selected through a Quality and Cost Based (QCBS) selection method using Request for Proposal (RFP) Document.
EXPRESSION OF INTEREST (EOI) SUBMISSION
Interested eligible bidders may submit expressions of interest (EOI) in sealed envelopes clearly marked "Designing, Development, Installation, Testing and Commissioning of a Radio Frequency Conformity and Interoperability (C&I) Laboratory" should be submitted to the address highlighted below.
THE CHAIRPERSON
Internal Procurement and Disposing Committee (IPDC)
Malawi Communications Regulatory Authority (MACRA)
MACRA House
9 Salmin Amour Road
Ginnery Corner,
P/Bag 261,
Blantyre,
312225,
MALAWI
Attention: Head of Procurement & Supply Chain
Tel:   +265 1 810 497
Fax:  +265 1 812 890
E-mail: procurement@macra.mw
CLOSING DATE FOR RECEIPT OF EXPRESSION OF INTEREST
The closing date for submission of EOI's is on Thursday, 30th March 2023 at 15:00 hours and opening shall commence at the same time. Consultants or their representatives and the public who wish to attend the opening ceremony are most welcome.
---