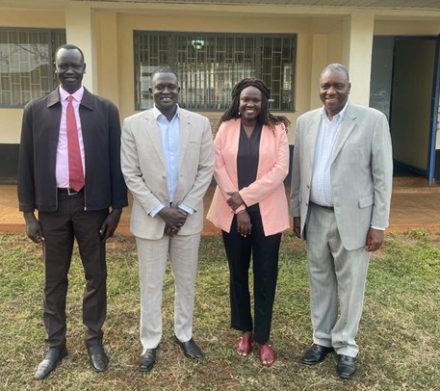 ---
---
In Sept 2022, participants from the National Communication Authority (NCA) of South Sudan completed the inaugural 5 days training at AFRALTI main campus in Managing Regulatory Compliance.
The course covers management of regulatory compliance – a management role with responsibility for regulatory officers who enforce and promote compliance with legislation. It includes interpreting and advising on enabling and related legislation; developing and implementing strategies to promote long-term voluntary compliance and develop a culture of compliance in the community; and providing strategic advice on compliance matters.
AFRALTI invites registration from all Regulatory and Compliance and Operations Officers with responsibility in:
undertaking planning and information analysis
engaging in mentoring and coaching others
interpreting complex written materials
preparing written reports requiring formal structure
providing oral advice to a range of audiences requiring adaptation of style and language
using active listening and questioning to confirm understanding
responding to diversity, including gender and disability
applying occupational health and safety and environment legislation in the context of regulatory compliance
As a participant, you will need to have an understanding of:
enabling legislation
strategic management of regulatory compliance
equal opportunity, equity, and diversity principles
organizational reporting procedures
public sector policy and legislation including occupational health and safety and environment relating to the management of regulatory compliance
For more details of the course and registration, kindly write to training@afralti.org or call/chat +254 710 207061.
---