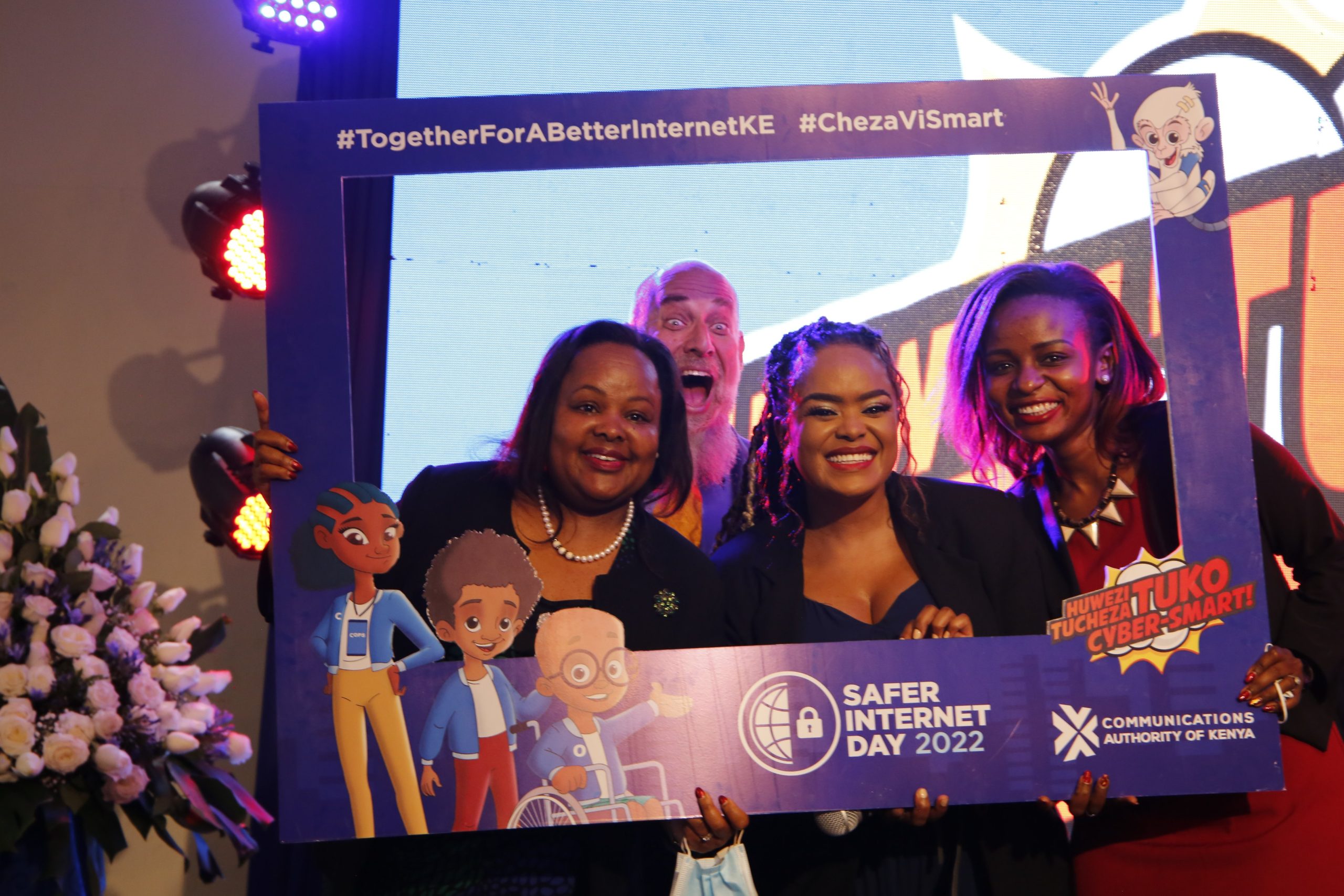 ---
---
Over the years, Safer Internet Day has become a landmark event in the online safety calendar. Starting as an initiative of the EU SafeBorders project in 2004 and taken up by the Insafe network as one of its earliest actions in 2005, Safer Internet Day has grown beyond its traditional geographic zone and is now celebrated in approximately 200 countries and territories worldwide.
From cyberbullying to social networking to digital identity, each year Safer Internet Day aims to raise awareness of emerging online issues and current concerns.
On 8th of February 2022 as the world marked Safer Internet Day under the theme "Together for a better internet", AFRALTI participated in the day's celebrations held at Movenpick hotel in Nairobi  hosted by the Communications Authority of Kenya. The day called upon all stakeholders to join together to make the internet a safer and better place for all, and especially for children and young people.
Speaking at the event Mrs. Mercy Wanjau – Director Legal at the Authority said, " The authority has taken to account the risks associated with being online and it has taken precautions to ensure children are safe guarded by building capacity and spreading awareness."
Also during the celebrations, the Communications Authority of Kenya in partnership with Usiku Game launched an online game dubbed 'Cyber Soljas'. Cyber Soljas is a game aimed at teaching children and youth how to recognize online threats. The game gives children skills to stay safe on the internet. It has five levels; cybercrime, identity theft, fake news, catfishing and cyberbullying.
It targets children aged between 4 to 14 years old and guides them through potential online dangers. It enables them to protect their identities, personal data and recognize sites containing harmful content.
Data by the Kenya National Bureau of Statistics (KNBS), shows that 20.6 million Kenyans aged 3 and above own a mobile phone. 44,777 of these are owned by children aged between 3 and 4, 4.5 million by youth aged between 18 and 24 and  6.1 million by youth aged between 25 and 34.
According to the Disrupting Harm in Kenya Report published in October 2021, children spent about 10 hours online per day after the Covid-19 outbreak compared to about 20 minutes per day before the outbreak.
As a Child Online Protection stakeholder, AFRALTI encourages interaction with the game by children to help them recognize online threats and navigate the digital environment safely. PLAY CYBER SOLJAS NOW!
---