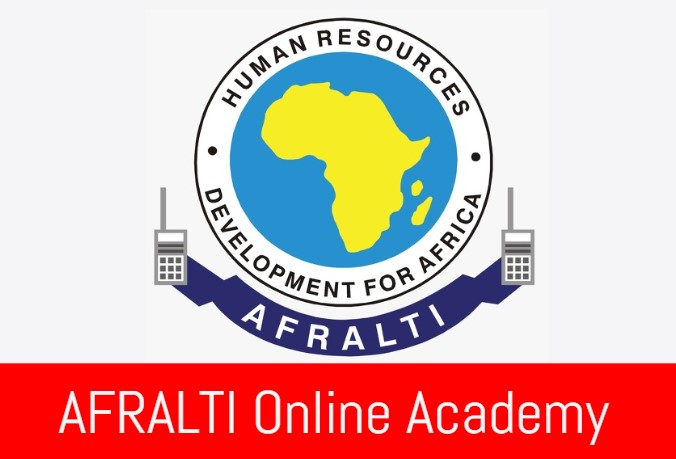 ---
---
Most governments around the world have temporarily closed educational institutions in an attempt to contain the spread of the Covid-19 pandemic.
According to UNESCO, these nationwide closures are impacting almost 70% of the world's student population. Several other countries have implemented localized closures impacting millions of additional learners.
The severe short-term disruption is felt by many families around the world: home schooling is not only a massive shock to parents' productivity, but also to children's social life and learning. Teaching has moved online, on an untested and unprecedented scale. Student assessments has also moved online, with a lot of trial and error and uncertainty for everyone.
AFRALTI as an ICT training institution has directly been affected by the closure of learning institutions. This has seen AFRALTI readjust its mode of training delivery through various online channels while maintaining its mission to provide quality training consultancy & advisory Services to member countries and partners (enterprises) in the ICT sector in Africa through the development & delivery of appropriate programmes, strategic alliances and partnerships.
AFRALTI has partnered with institutions such as ITU, CISCO, Fibre Optic Association (FOA), EC Council, Huawei and Upskills Global to provide a combination of self-paced and  instructor led online training. Using online platforms such as Skype,Zoom, Webex has enabled participants chat live during lectures and Moodle platform where participants are given course materials, quizzes and tests.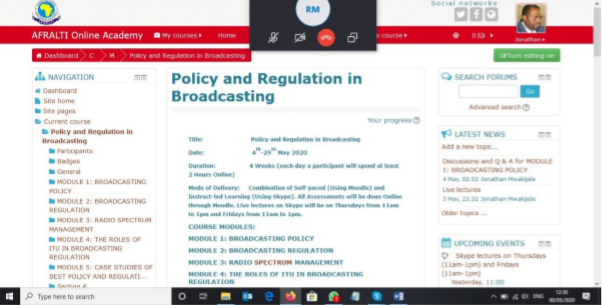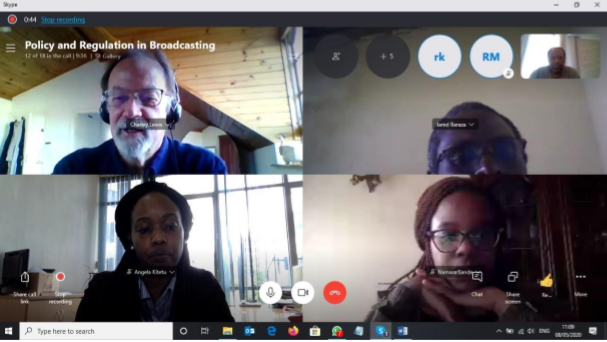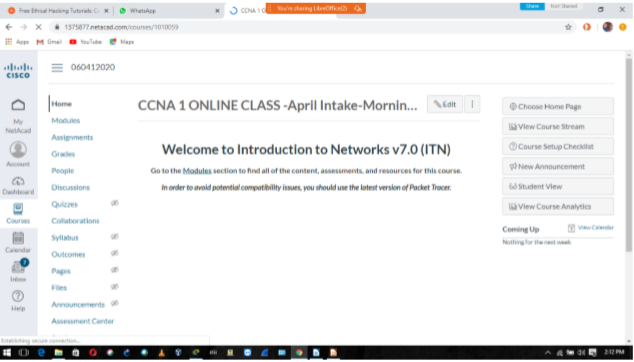 ---