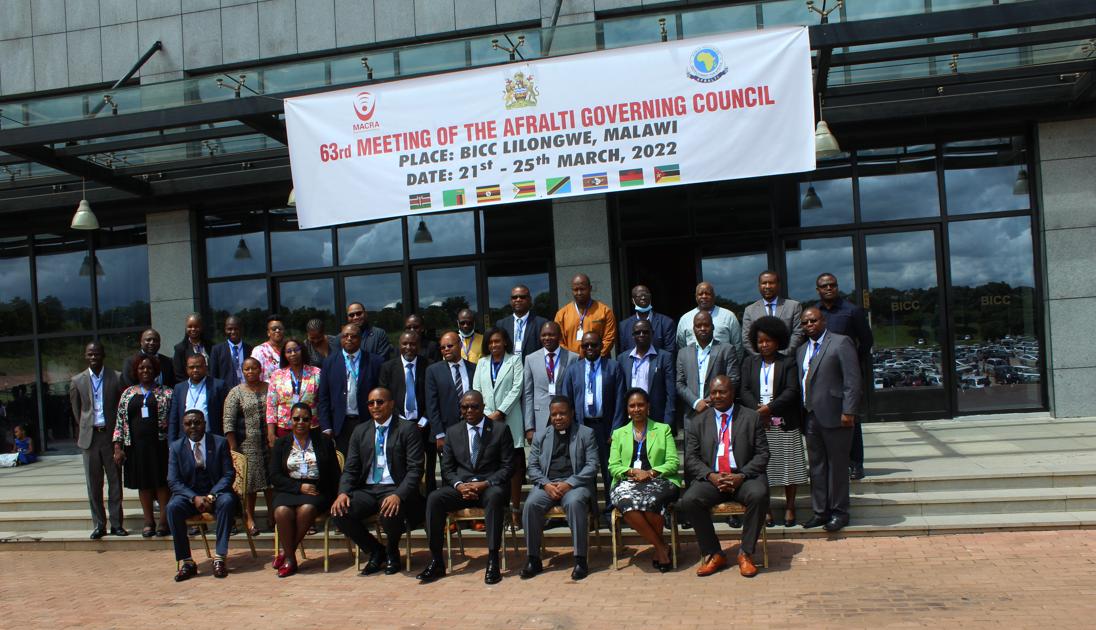 ---
---
The 63rd AFRALTI Governing Council meeting was officially opened on 23 March 2022 in Lilongwe where Malawi assumed chairmanship of the council for the next 1 year with Malawi Communications Regulatory Authority (MACRA) Director General Daud Suleman being the Chairman.
This year's governing council meeting attracted participation from Kenya, Mozambique, the Kingdom of Eswatini, United Republic of Tanzania, Zambia, Zimbabwe, Malawi, Uganda, and the Gambia.
Speaking at the opening ceremony, the minister of Information and Digitization Hon. Gospel Kazako who was the Guest of Honor stated the importance of such an inter-governmental institute dedicated to the improvement of ICTs in the continent as the world is moving towards a digital economy. The minister challenged AFRALTI to advance information communication technology (ICT) that responds to Africa's needs, saying the growth and future of African economies depend on ICT.
On behalf of Malawi Communications Regulatory Authority (MACRA) Board, Fr. Henry Saindi said, "AFRALTI has remained one of the unique learning hubs in the region as a model institution with highly skilled consultants that with stand the test of time."
AFRALTI's Director Mr. William Baraza shared that AFRALTI will develop a new strategic plan aimed at promoting digitization in Africa. He said AFRALTI expects Malawi as council chair to promote dynamism in leadership as well as inject new ideas that will see the institute become a world class Centre of Excellence.
The meeting came to a close on 25 March 2022.
---