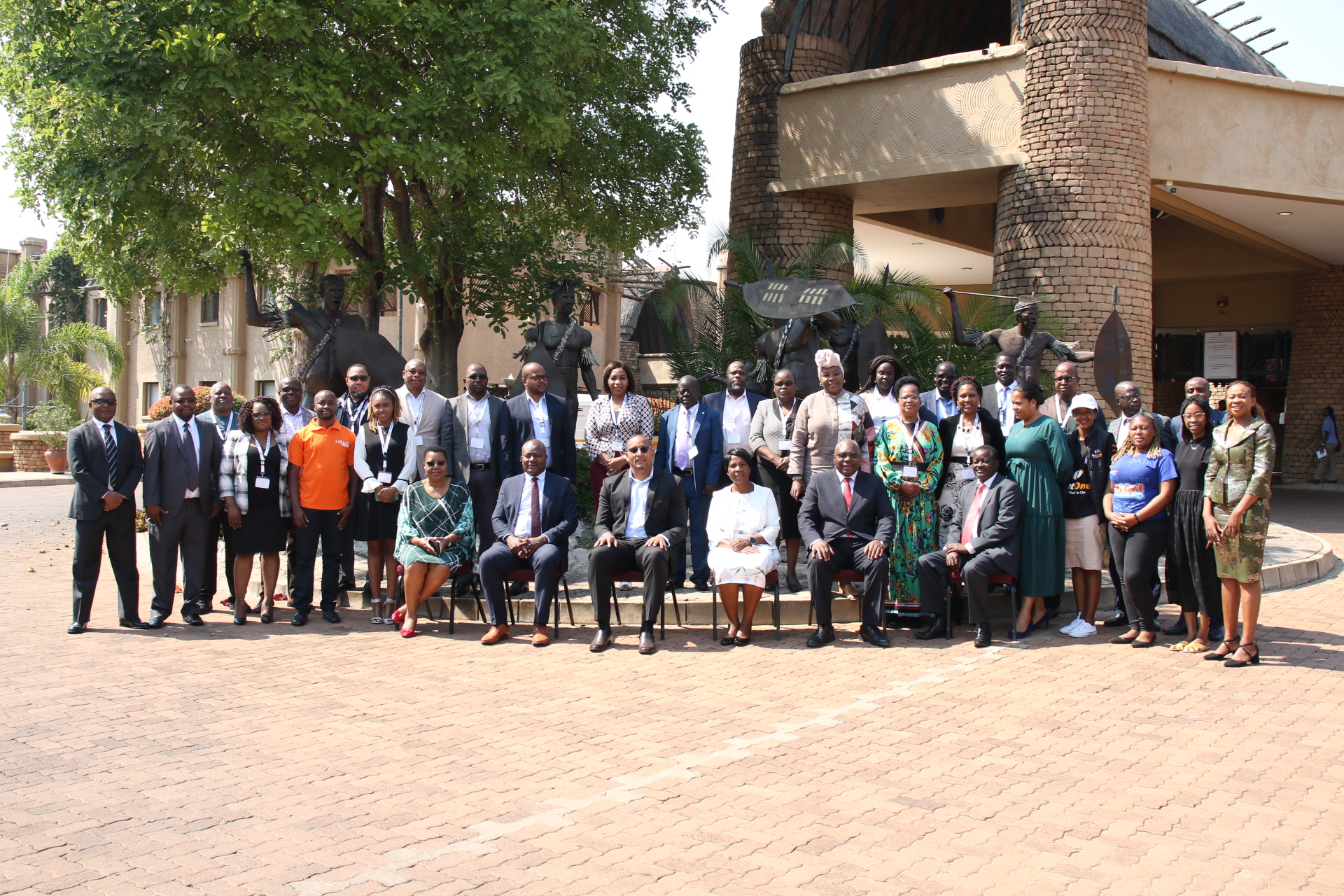 ---
---
The 64th AFRALTI Governing Council meeting was officially opened on 6th September 2022 in Zimbabwe at the Kingdom Hotel, Victoria Falls, hosted by the Postal & Telecommunications Regulatory Authority of Zimbabwe (POTRAZ).
The council was chaired by Malawi with the Malawi Communications Regulatory Authority (MACRA) Director General Daud Suleman being the Chairman.
This year's governing council meeting attracted participation from Kenya, Uganda, Tanzania, Malawi, Kingdom of Eswatini, Mozambique, Zambia, Zimbabwe, Nigeria, South Sudan, ATU and EACO.
Speaking at the opening ceremony, the Permanent Secretary for ICT, Postal and Courier Services of Zimbabwe Dr Beullah Chirume said, "The country views entrepreneurship and innovation as a key ingredient in economic development and as such significant resources are being channelled towards the incubation of ICT start-ups, mentorship and project management. We see great opportunities in areas like Cloud Computing, Internet of Things (IoTs), Artificial Intelligence, Big Data and Blockchain. Future prosperity of our citizenry is anchored on the exploitation of these technological developments which will see the population getting more disposable incomes while the government will be able to also fulfil its mandate of connecting the unconnected, the underserved and closing the digital divide. Full exploitation of these initiatives will go a long way towards the attainment of AFRALTI`s vision of being a self-sustaining enterprise."
AFRALTI's Director Mr. William Baraza shared that, "AFRALTI's mandate in catalyzing sustainable socio-economic development in member states cannot be over emphasized.
Through providing quality training, research, consultancy, and advisory services to ICT sector by developing appropriate programmes, strategic alliances, and partnership; AFRALTI continues to benefit its member states in driving key policy initiatives that enhance ICT development; a key economic pillar of African renaissance."
The meeting came to a close on 9th September 2022.
---