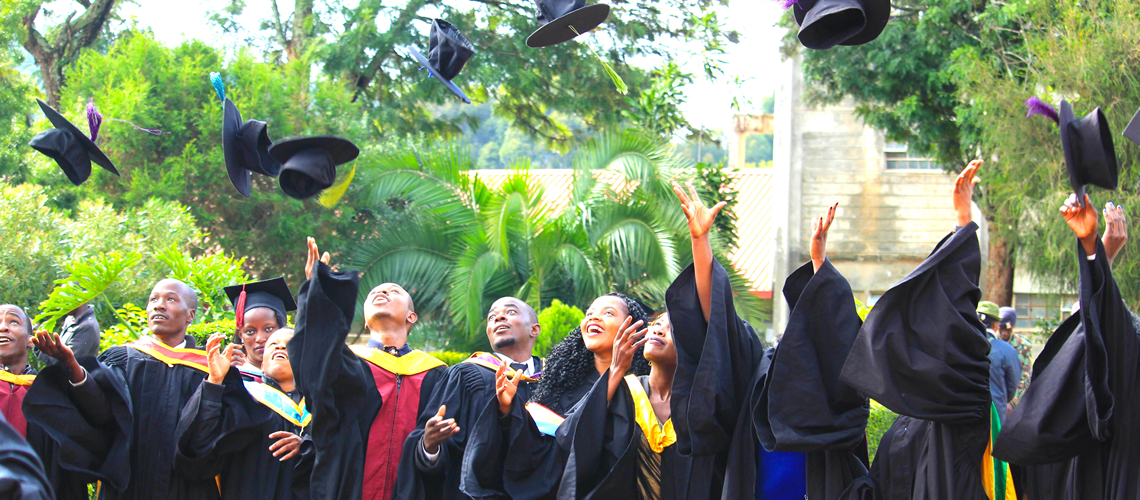 ---
---
The African Advanced Level Telecommunications Institute (AFRALTI) has partnered with Awards for Training and Higher Education (ATHE) to offer UK-based Diploma and Certificate Education. AFRALTI was officially recognised as an ATHE Centre on 13 October, 2021.
ATHE is a global awarding organisation with a strong brand presence in the UK. It is regulated by Ofqual and other UK and international regulators working globally in over 55 countries.
With AFRALTI's extensive track record stretching 30 years in developing human resource capacity in the area of Information Communication and Technology (ICT) and Management, students will receive unmatched quality education modelled on the UK and other international standards of academic education.
Students successfully completing ATHE qualifications will seamlessly be able to take recommended progression pathways to relevant Bachelor's and Master's Top Up degrees offered by a number of collaborating UK and international Universities, proving leaners with significant learning opportunities.
Through this partnership, AFRALTI will offer a wide portfolio of vocationally orientated and internationally recognised qualifications such as business, management, computing, accounting, finance, coaching and mentoring among others.
Recruitment of students for the January 2022 intake is currently ongoing. By enrolling in the programme, you will locally be able to achieve international qualifications. Below is a list of current qualifications open for registration.
ATHE Level 3 Award in Education and Training
ATHE Level 3 Diploma In Business
ATHE Level 3 Diploma in Business and Management
ATHE Level 4 Diploma in Accounting
ATHE Level 4 Diploma in Business and Management
ATHE Level 4 Diploma In Computing
ATHE Level 4 Extended Diploma in Accounting
ATHE Level 4 Extended Diploma in Business and Management
ATHE Level 5 Diploma in Accounting
ATHE Level 5 Diploma in Business and Management
ATHE Level 5 Diploma In Computing
ATHE Level 5 Extended Diploma in Accounting
ATHE Level 5 Extended Diploma in Business and Management
ATHE Level 6 Certificate in Coaching and Mentoring (for People in Business)
ATHE Level 6 Certificate in Coaching and Mentoring (for People in Education and or Training)
ATHE Level 6 Diploma in Management (including pathways)
ATHE Level 6 Extended Diploma in Management (including pathways)
ATHE Level 7 Diploma in Strategic Management (including pathways)
ATHE Level 7 Extended Diploma in Accounting and Finance
ATHE Level 7 Extended Diploma in Strategic Management (including pathways)
For more information and enrollment process, kindly write to training@afralti.org or call/chat +254710207061 
---