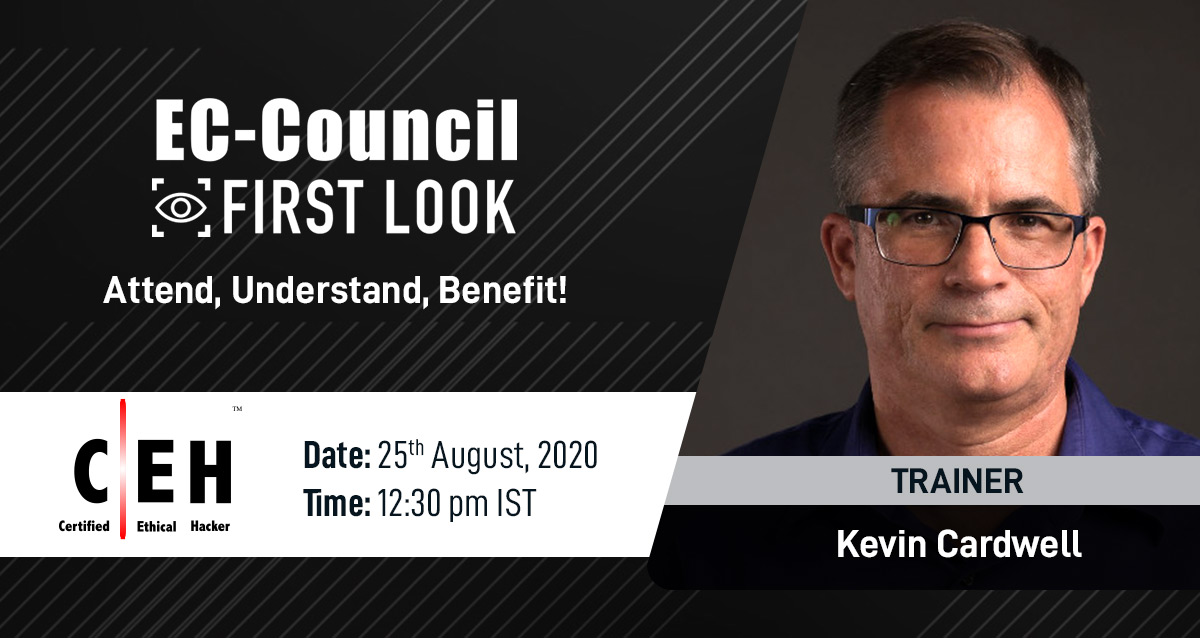 ---
---
CEH First Look
Join us for a FREE sneak peek at EC-Council's
Certified Ethical Hacker (CEH).
Attend this 3-hour First Look at the Certified Ethical Hacker (CEH) course and be treated to a technical deep dive of the most popular modules in CEH, complete with live lab demonstrations!
Come experience this FREE virtual event and get an overview of the following CEH topics:
The tactics and techniques of Certified Ethical Hackers
From the point of gaining access using multiple exploitation techniques and leveraging weaknesses in web applications and databases
In this fast-paced, comprehensive deep dive you will be introduced to methods of hiding information to include Steganography and the OWASP Top 10 attacks including attacking databases using SQL injection and gaining system level access to networks
And, much more!
Register Today for a First Look at CEH!
Tuesday, August 25th, 2020
Time: 12:30 pm IST | 11:00 am Dubai | 9:00 am South Africa/Ghana | 12:00 pm Kenya/Ethiopia
---