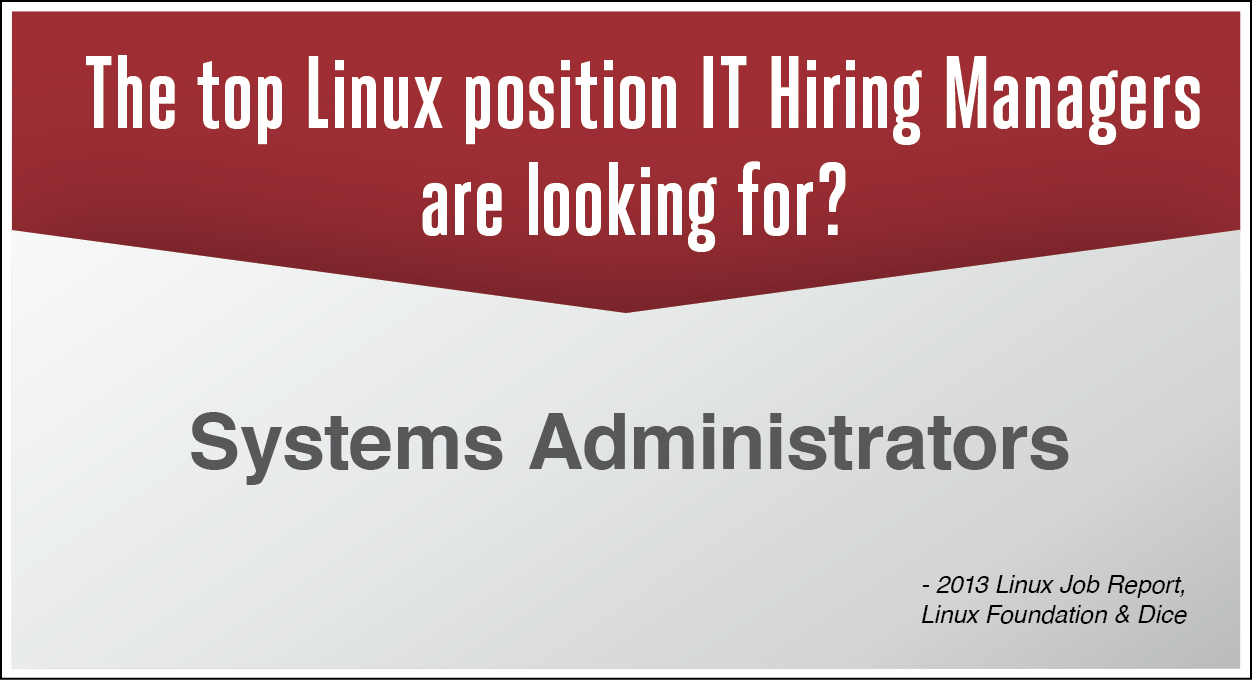 ---
---
Linux has evolved into the most reliable operating system, powering nearly 98% of the world's super computers, millions of Android devices, cloud platforms and more. With Linux as the foundation for so much technology and innovation, job opportunities continue to increase in areas like big data, cloud computing, cybersecurity, networking, programming, and software.
That's why nearly every IT job requires some Linux knowledge.  Develop your IT skills so you are more employable – learn Linux! 
Linux Training offered at AFRALTI
Training Dates:  19th – 23rd Aug 2019;    18th – 22nd Nov 2019;

This course covers Essential skills for the Entry Level Linux professional that are common across all distributions of Linux. Participants learn the fundamental skills, Commands and approach needed to successfully start using Linux, and prepares them for more advanced Linux System Administration tasks. On successful completion of the course participants receive a Certificate of Course Completion from AFRALTI. It also prepares students for the LPIC Level 1 Certification (Linux Professional Institute Certification – Junior Level Linux Professional) and the CompTIA Linux + Certification.
Prerequisites: In order to successfully complete this course, participants should at least be Basic PC users with knowledge of PC Operating System and Hardware.
Structure: Instructor led, hands-on course
Duration: 5 days (8.30am – 4.30pm)
---
Training Dates:  26th – 30th Aug 2019;    25th – 29th Nov 2019;
This is a hands-on Advanced course designed for Linux System Administrators responsible for the Design, Installation, Configuration and Support of Linux Servers in a networked business environment. The Course addresses major Linux System Administration Domains like the Linux Installation, Maintenance, Filesystems, Hardware Configuration, Network Services Configuration, System Optimization and Improvement and many other mission critical skills a Linux System Administrator needs. On successful completion of the course participants receive a Certificate of Course Completion from AFRALTI and are prepared for the LPIC Level 1 Certification ( Linux Professional Institute Certification Advanced Level Linux Professional )
Prerequisites: In order to successfully complete this course, participants should at least be Basic Linux users.
Structure: Instructor led, hands-on course
Duration: 5 Days, Mon- Fri (8.30am – 4.30pm)
linux course in kenya, linux training in kenya, linux training in africa, learn linux in kenya, learn linux in africa
---