---
---
Media and Presentation Skills Training Workshop at AFRALTI Campus on 26th May 2014
The African Advanced Level Telecommunications Institute (AFRALTI) and Public Image Africa organized one day training workshop on Media and Presentation Skills to Senior Management of Communications Authority of Kenya (CAK).
Training workshop covered the following areas during the theoretical part: preparation for the media presentation; how to portray a professional image for the media; how to present competently and effectively; and how to dress appropriately for media interviews.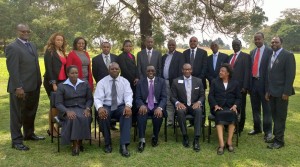 Group photo of participants from CAK, representatives from AFRALTI and facilitators from Public Image Africa
In the afternoon participants had opportunity to practice what they learnt during the theory class in the morning.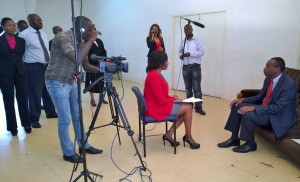 ---