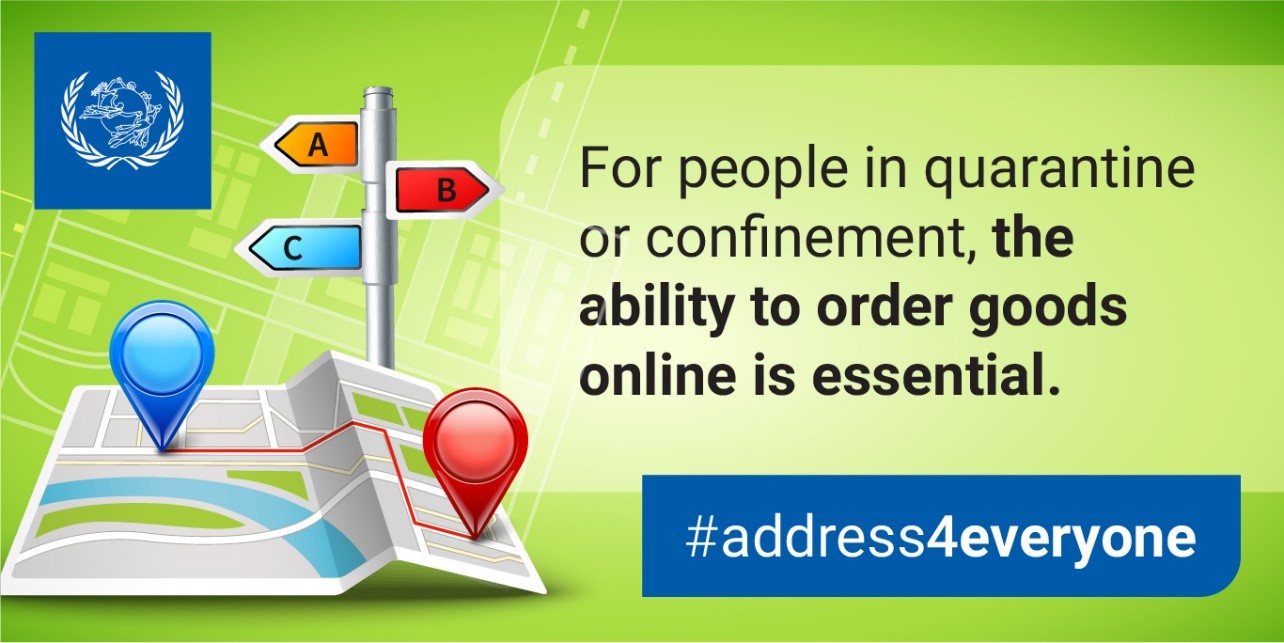 ---
---
The 21st century consumer of courier services demands efficiency and real time updates on document and parcel movement from collection till delivery. Courier operators are investing in IT infrastructure to provide this information via the mobile phone or online on their websites or self- service customer portals.
Small businesses, rural and urban,  have been affected most by the Covid-19 lockdowns. Mobile phones provide the saving grace: helping them to reach customers during lockdown. The challenge is two way, delivery to clients due to lack of an addressing system and trust on the part of the buyer due to lack of verifiable location information of the seller to enable product and seller traceability incase need.
Africa aims to have a single data market. Location technology facilitated by National Addressing System (NAS) is the foundation and enabler for this noble goal. More than 80% of all data has a location element in them.
Location technology, enabled by GIS (Geographic Information System/Science) with address data layers unlocks geospatial technology benefits of insight and visualization of any form of georeferenced data.
National Addressing System is a framework that provides for among others, naming and numbering of streets, numbering of properties such as buildings and parcels of land to facilitate identification and  the location of a parcel or dwelling on the ground.
Since 2016 when AFRALTI commenced the Postal & Courier training, 7 countries have been trained and continue to receive training to implement National Addressing System. They include Kenya, Uganda, Tanzania, Malawi, Mozambique, Zimbabwe and Botswana.
National Addressing System requires a multi-stakeholder inclusion guided by legal mandate to implement a task within NAS. In most countries the legal mandate starts with the constitution followed by national laws that establish government agencies.
National Addressing System has 4 phases which are;
Phase 1: People  stage
This stage achieves the following:
Project definition and preparation and launch of the project charter that establishes a National Project Management framework, identification of stakeholders, establishment of a National Communication Numbering and Addressing Plan (NCNAP) followed by drafting addressing laws, addressing standards, addressing guidelines, addressing financial model.
Phase 2: Technology Stage
This is a key stage that establishes the tools to be used in the infrastructure establishment stage or operation stage. This stage  identifies and develops the technology, digital tools and staff skills required for implementation of NAS guided by the outcomes of Phase 1.
Pilots are done at this stage to test the technology and tools developed to collect data and manage the addressing data.
Phase 3: Operation Stage
This is the implementation stage using the outcomes of Phase 1 & 2.
Phase 4: User Stage
This stage is the point of managing user ecosystem of the establish NAS infrastructure.
All the above stages must be managed well and followed without skipping any stage. Unfortunately most countries in Africa go straight to Stage 3 without having exhaustively managed stage 1 and 2. All such projects fail and do not benefit citizens.
The future for Courier and Postal service delivery is based on digital customer experience. Digital natives want to be found in their familiar environment which is the digital space. Therefore, national development and commerce has to be linked to digital space. This course creates the foundation for Postal and courier personnel to excel in the future.
---