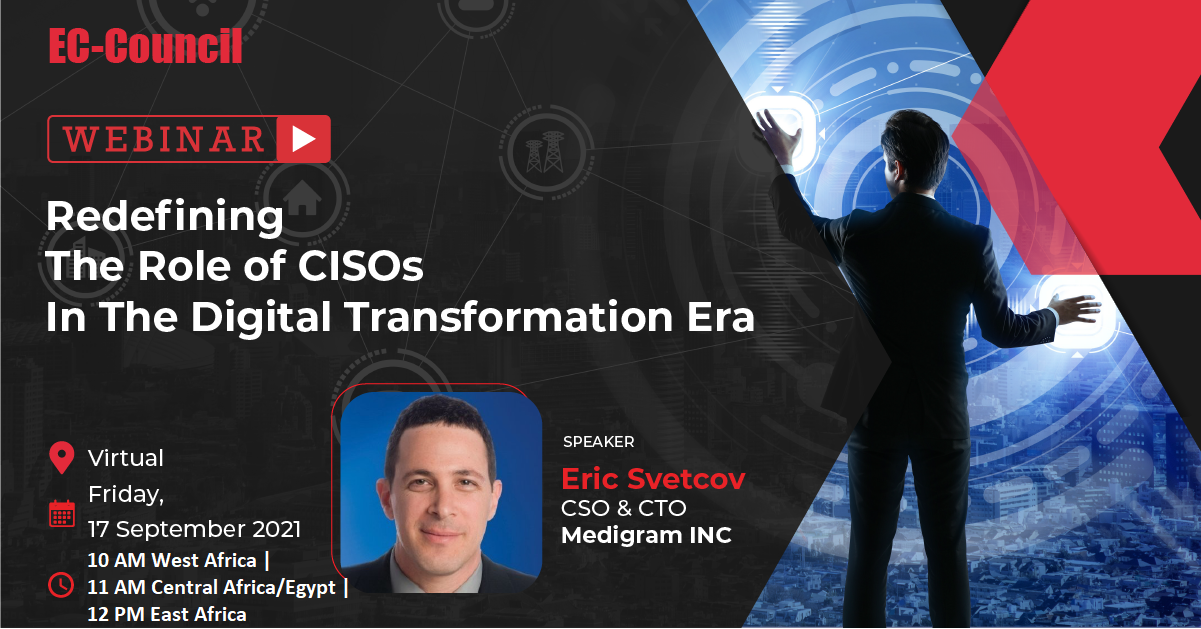 ---
---
In today's era of digital transformation era, tech-driven innovations that were once progressive have now become a standard practice for remaining in business. Executing digital transformation at the speed of business is no longer sufficient; the market requires lightning-fast adoption. Whether an enterprise is a fast follower or a trailblazer, CISOs need to redefine their role as digital leaders.
Join the webinar hosted by EC-Council, "Redefining The Role Of CISOs In The Digital Transformation Era" on Friday, September 17, 2021, at 10 AM West Africa | 11 AM Central Africa/Egypt | 12 PM East Africa as they bring to you security thought leader Eric Svetcov to present important insights on the topics below:
Rethinking cybersecurity in a post-COVID reality
Implementing Zero Trust across the ecosystem and securing future workplaces
The rapidly evolving role of CISOs and Digital Business Leaders
Identify insider threat risks, vulnerabilities, and weaknesses within the organization
Providing actionable risk mitigation strategies to detect, deter and mitigate threats and more
Save Your Spot Today!
---