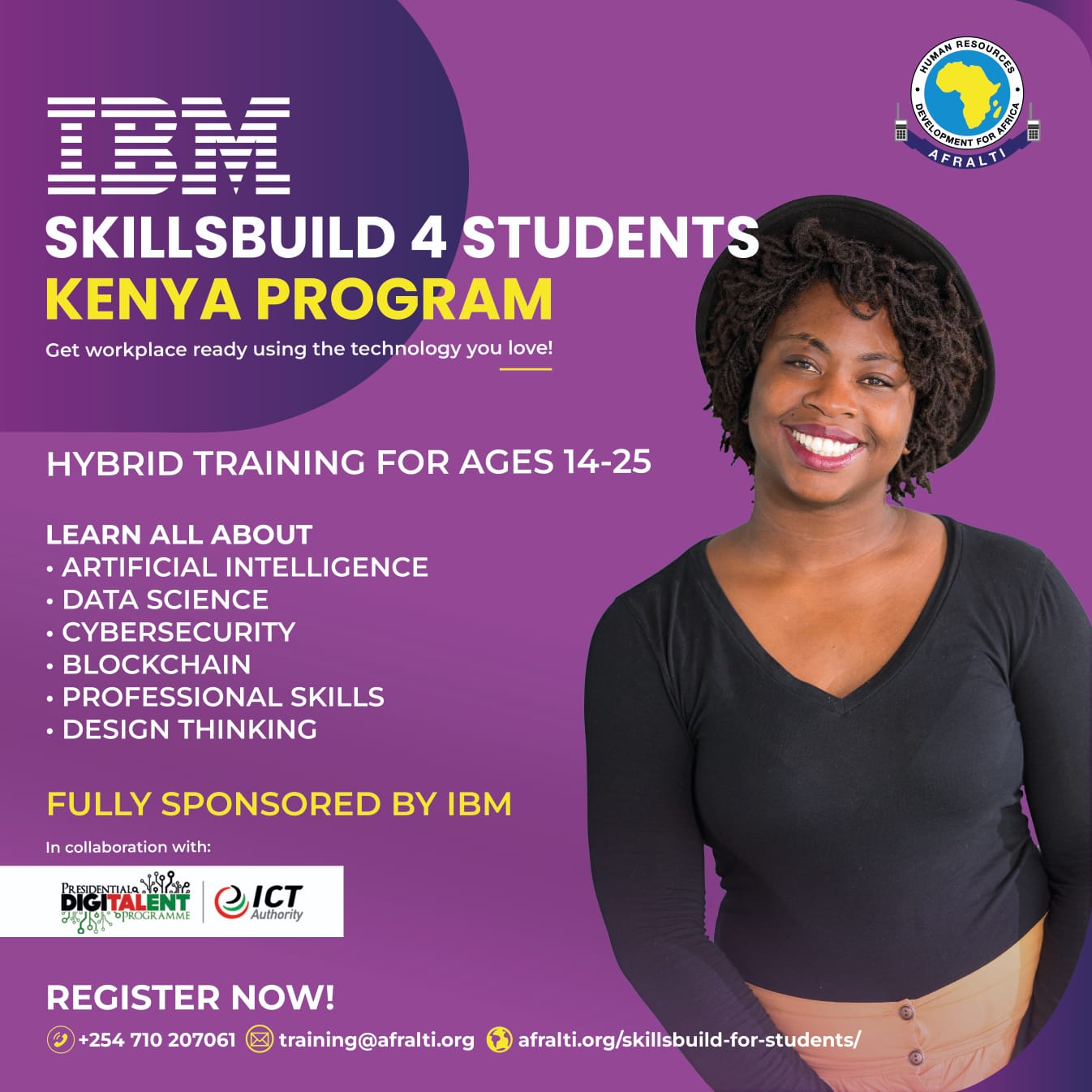 ---
---
The world is moving quickly, with innovation across all industries continually shaping all ecosystems. And at the heart of it all is technology.
IBM and AFRALTI are equipping youths in Kenya with game changing skills on emerging technologies that will shape businesses and create jobs.
Giving back to the community, IBM has sponsored 50,000 Kenyan youths between the ages 14-25 years to undergo training at AFRALTI virtually or in-person for FREE under the SkillsBuild 4 Students program.
Courses on offer are Artificial Intelligence, Blockchain, Cybersecurity, Data Science, Machine Learning, Critical thinking, Entrepreneurship and so much more!
Secure your spot now by registering on https://www.afralti.org/skillsbuild-for-students/
Upon request, AFRALTI is available to train in-person across the country. T&C Apply.
Write to us on training@afralti.org or call/chat +254 710207061
---