---
---
By Stephen Gachogu
12 November, 2019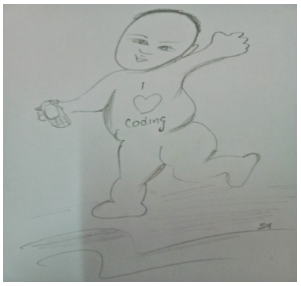 At about 12 months of age, a baby is able perform one of the hardest tasks demanding absolute application of its psychomotor skills in making its first step in life. This is largely driven by the motivation to magically walk like fellow humans and probably other animals that it watches daily from its constrained environment and also the psychological feedback it constantly gets from its care givers.
Many years ago, our parents introduced us to a mathematical tool known as multiplication table, of which we were advised was going to form our foundation in education mostly determined by how one performed in mathematics and science subjects. Then came the geometrical set and later in high school, there was the logarithm table which was to help us in solving complex mathematical computations and finally there came scientific calculator that was a key college-entry requirement. This was a must-have for one to cope with college life in tackling the complex calculations.
With the smart devices that are weaving our new digital tribes, each one of us needs some coding skills. Today when one recalls what in the past was referred to as 'computer literacy', coding should be what comes to our mind. You can't get excited by the traditional computer applications. People want to control 'things' or rather everything using computers and the only way to achieve this is only by learning how to code.
Thankfully, today coding is easy and very exciting! In my first computer programming class many years ago, Mr. Obanjo asked the class to write a computer program that would count 1 to 10 using the best programming language then called BASIC and this was scary for everyone. From that moment on, the whole class sensed trouble and it dawned on us that college life wasn't going to be easy!
Most of us in the class had travelled hundreds of miles to seek the new computer education, and like everyone else, I had left behind a much more difficult life in my Kirinyaga village and there was nothing going to stop me in succeeding in my studies. "You will find these useful books in the library," I vividly remember the lecturer concluding the class by writing on the chalk board a list of books to borrow from the college library. Immediately after that afternoon lesson, three of us rushed to the library to borrow the books the lecturer had recommended. The big library was full of books but to our surprise, none of the books recommended were available. We finally ended up borrowing some huge programming books that made other students look at us in awe. The size and the weight of these books made their courses pale in comparison to ours.
Walking down the college pavements carrying the mighty books gave us some temporary pride but getting to read these books just made us more confused. To cut the long story short, today we have excess study resources. From even the remotest part of the globe, we can access the best study materials in form of text, graphics, and videos from the Internet. We have new coding tools and computer programming or scripting languages that can help us visualize the code.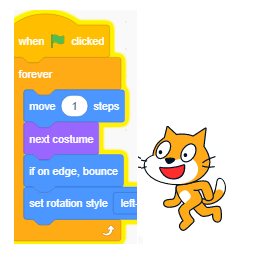 Currently Scratch, developed by MIT, is rated as one of best visual programming languages perfect for introducing computer programming to beginners. A learner gets to write a visual computer code by organizing the steps required to achieve a certain task like making an object like a car move several steps, turn, stop, hoot, and many more activities.
My grade one son, Baraka, was almost in tears as he struggled with writing a computer program to make a cat play with a ball. His elder brother Melvin assisted him by simply pointing out to him that he was coding – or in English giving instructions to – the wrong object otherwise known as Sprite in Scratch programming language.
By the time a child learns how to write several pieces of code in a such exciting programming language, they will have grasped the fundamental programming skills required to develop any computer program to solve complex business or scientific challenges.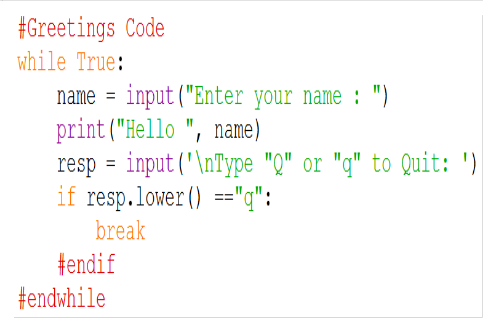 From that point, one can thereafter progress to more user friendly but powerful languages like Python, rated as the top programming language and the child will be unstoppable. In their later years in school, these programming skills will make our students focus on the problem rather than the tools used in solving these problems hence becoming more innovative and thereby developing our nation.
Related posts:
https://www.afralti.org/code-kidzz/
https://www.afralti.org/coding-holiday-offer/
https://www.afralti.org/python/
---
About the Author
Mr. Stephen Gachogu Profile
Mr. Stephen Gachogu teaches Information Security, Assurance, and Governance at the African Advanced Level Telecommunications Institute (AFRALTI).
He holds a Master of Science degree in Information Systems from the University of Nairobi, Bachelor of Science degree in Computing and Information Systems from the University of Portsmouth, United Kingdom and a Diploma in Education.
Mr. Gachogu is a Certified Ethical Hacker (CEH – Certificate Number: ECC85357990247), Certified Information Systems Auditor – CISA Certificate Number: 18147184), Certified Computer Forensics Investigator (CHFI) – Certificate Number: ECC9571236480.
He has also has done several CISCO certifications namely, Cisco Certified Network Professional (CCNP), Cisco Certified Network Associate (CCNA), CCNA Security, and Cisco Networking Academy Instructor Trainer.
Email: sgachogu@afralti.org
Phone: +254 722 679 236
---