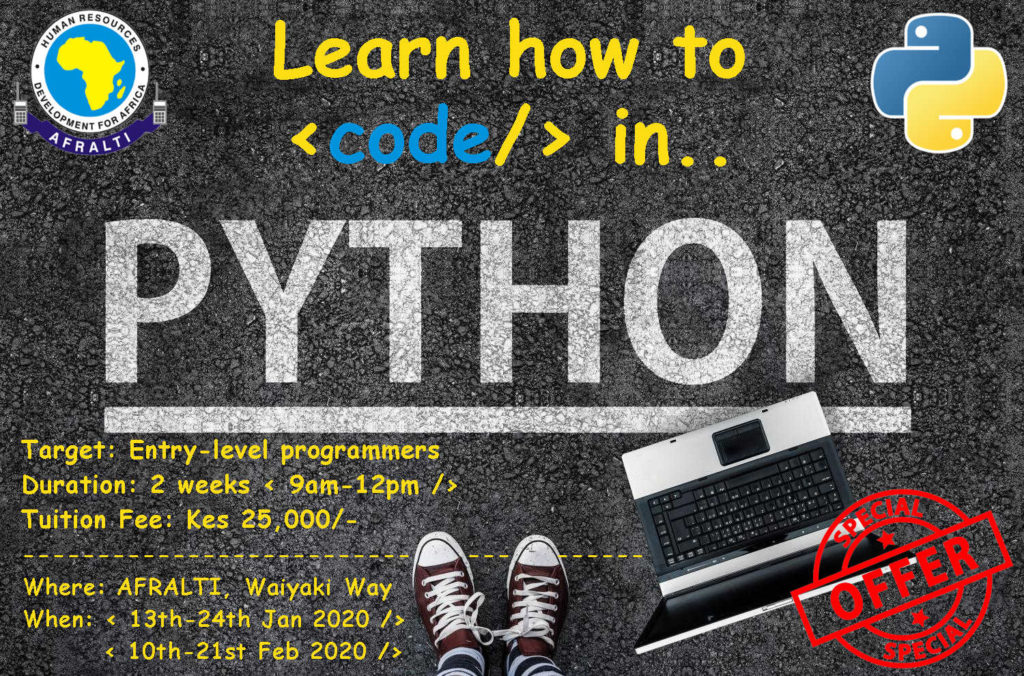 Are you programming enthusiast, hobbyist or an entry-level programmer? If so, then grab this...

The PCAP | Programming Essentials in Python course covers all the basics of programming...
Search
Copyright
2020 © Copyright - AFRALTI
Our Contacts
African Advanced Level Telecommunications Institute (AFRALTI)
Waiyaki Way, Adjacent to Nairobi Water Co.
+254-710-207061
+254-20-2655011/2
+254-20-4440633
Kimathi House, 3rd Floor Rm 305
+254 776 231141
info@afralti.org
training@afralti.org
About us
We are very proud to announce that since 1986 we are spreading awesomness to our community
AddressBest Avenue 16-2, CA 23653, USA

Phone+1 998 71 150 30 20

Emailinfo@yourdomaini.com
Logo – About Us
Sed ut perspiciatis unde omnis iste natus error sit voluptatem accusantium doloremque laudantium, eaque ipsa quae ab illo inventore veritatis et quasi architecto beatae vitae [...]