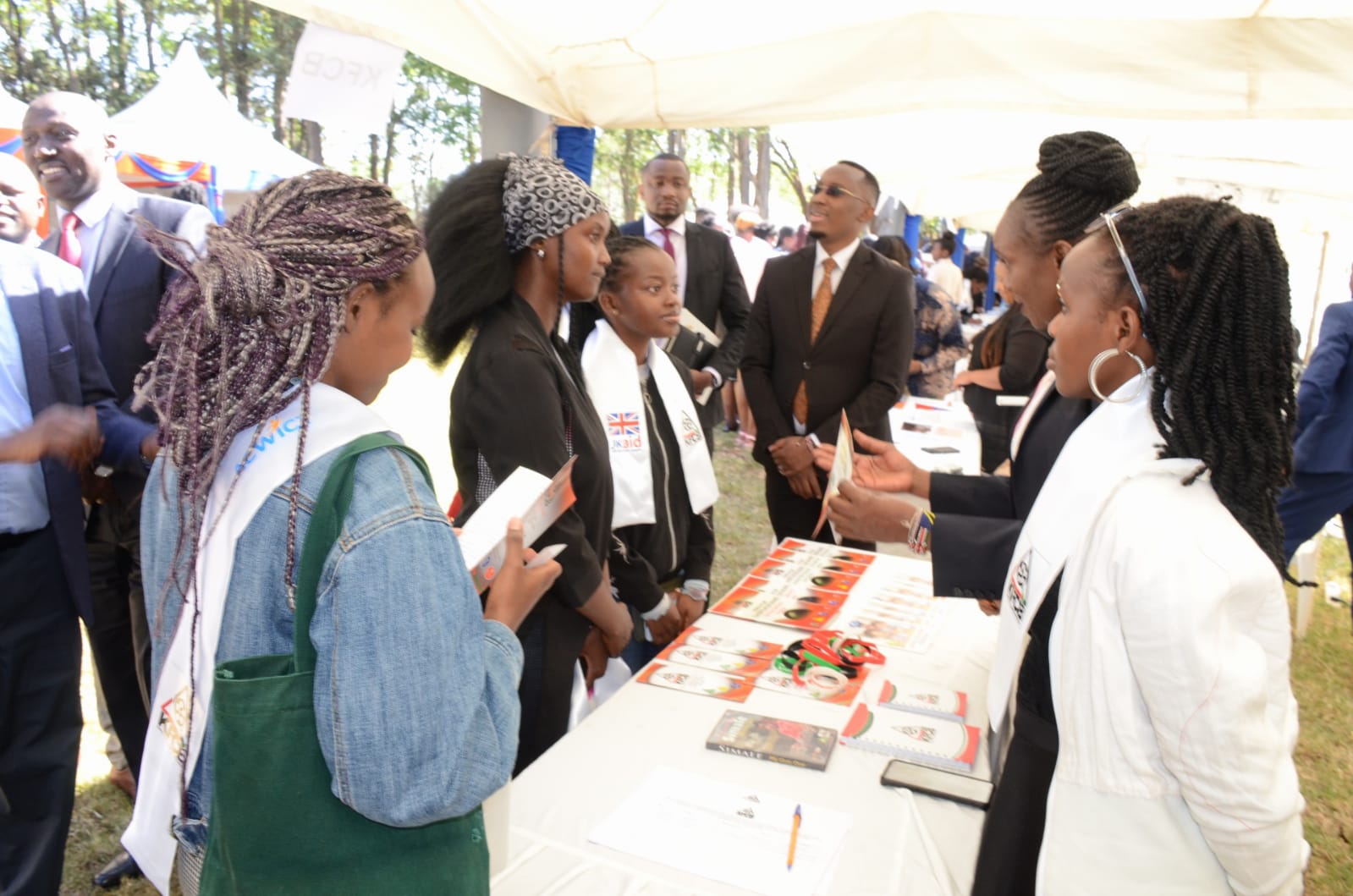 ---
---
According to the Kenya National Bureau of Statistics (KNBS) Quarterly Labour Force Survey, 1.72 million workers lost jobs in the three months leading to June 2020, reflecting signi­ficant business disruptions in the wake of the pandemic. Young people aged 18-34 years (48% of Kenya's
labour force) were the hardest hit by the job cuts compared to their counterparts aged above 35 years, a situation that was especially worse for young women from informal settlements and rural Kenya who, under normal circumstances, are more affected by unemployment/underemployment or economic inactivity than their male counterparts.
ACWICT a pioneer women-led Kenya-based ICT for Development Organization whose mission
is to promote women and youth access to and knowledge of ICTs as tools for sustainable development, launched a program aimed at enhancing livelihoods for vulnerable women through digital skilling, development of local relevant digital media content. The program was funded by the UKAID in partnership with AFRALTI, Kenya Film Classi­fication Board, TESPOK and the Communications Authority of Kenya.
AFRALTI as a partner and a leading ICT capacity building, consultancy and research institute in the Sub-Saharan Africa, took up the mentorship role, focusing on Information Technology Infrastructure.
A total of 66 young women benefited from the mentorship sessions which were conducted virtually by professional consultants from AFRALTI.
The mentees were guided on how to identify a specific niche in the IT Industry among them help-desk, ICT Tech support, IT Security, System administration, Network admins and security, Consultancy in IT and ICT related fields as a freelancer – with elements of entrepreneurship.
Apart from the technical skills, the beneficiaries were impacted with soft skills whose main purpose was to help the mentees communicate effectively, demonstrate professionalism and develop business relationships.
The World Economic Forum's Global Gender Gap Report 2021 suggests that only 14 per cent of those working in cloud computing, 20 per cent of engineers, and 32 per cent of data and artificial intelligence professionals are women.
AFRALTI remains committed to collaborate with partners in changing the ICT landscape for women in Africa by impacting skills and have them take leadership roles and representation in the digital sector.
---