---
---
ICT FORUM FOR HR PRACTITIONERS
Theme: ICT for Social-economic Development
Date: 18th – 20th March 2015
Venue: Chrismar Hotel in Livingstone, Zambia
The African Advanced Level Telecommunications Institute (AFRALTI) jointly with Zambia Information and Communications Technology Authority (ZICTA) has organized a three (3) day ICT Forum for HR Practitioners working in ICT Sector such as Regulators, Telecoms, Broadcasters, ISPs and Ministries.
Overview
This broad theme covers topical issues not only impacting on African economies but also the World in general. Discussions on these topics therefore would be beneficial to AFRALTI member states and others who will also be attending the AFRALTI Governing Council Meeting (23rd-27th March 2015) by providing a deep understanding of the current ICT trends.
HR Practitioners will have opportunity to learn and share ideas how well to contribute strategically to the growth of ICT Sector in their respective organizations and Countries.
While preparing the content of this Forum, we were thinking of HR Practitioners who are already working in ICT Sector to help them cope up with ICT technology trends to effectively plan on Human resources development and also effectively contribute to the Core Business of their respective organizations.
Below are some of the topics to be covered during the Forum:
The Internet of Everything
The impact of the Mobile Money Revolution in Africa
 Mobile Virtual Network Operators (MVNOs): Challenges and Opportunities
Transforming to Digital Economy – Strategies and Growth Opportunities
Registration fee is US$500 to cover forum materials, refreshments and lunches for the three days. Registration is open up to 13th March 2015.
Please contact the people below for more details.
AFRALTI
Ms Grace Ngure
Tel: +254 20 265 5011;
+254 710 207 061;
+254 733 444 421
Email: info@afralti.org; gngure@afralti.org
ZICTA
Ms Chileya Seleta
Tel: +260 21 124431
Email: cseleta@zicta.zm
See below some selected pictures taken during the three day Forum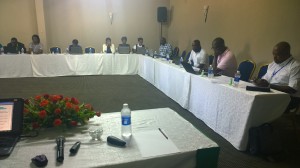 ICT Forum for HR Practitioners – picture 1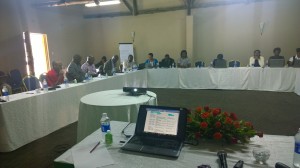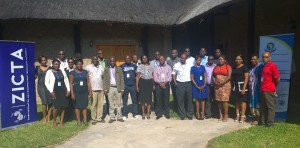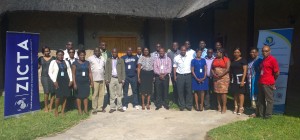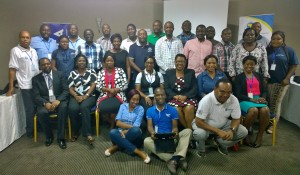 Presentations
Day 1
Mobile Virtual Network Operators (MVNO) – Challenges and Opportunities
Day 2
The Impact of the Mobile Money Revolution in Africa
Day 3
Transforming the villages using ICT
Transforming to Digital Economy – Strategies and Growth Opportunities
Reference materials
ITU – Regulatory Treatment of MVNO
Similar event in the past
Human Capital Development Forum in ICT
---